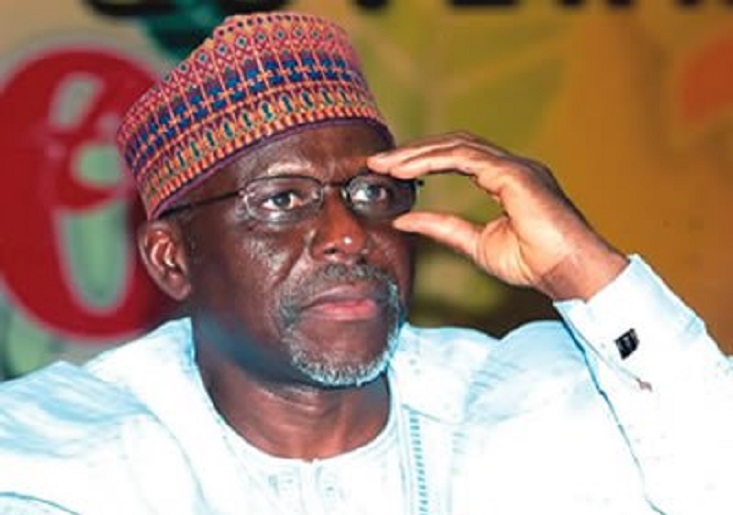 Former Governor of Kogi State, Capt. Idris Ichalla Wada has insisted that money played a major role in deciding the outcome the 2015 Governorship Election Petition in the state, saying that last week's arrest of federal judges by men of the Department of State Services was a vindication of his earlier position.
Wada said this in a statement signed by his Chief Communications Manager, Mr. Phrank Shaibu in Abuja on the fallout of an unprecedented arrest of eight judges from the High Court through the Court of Appeal to the Supreme Court.
The former Governor declared that the episode reminded Nigerians of his earlier call on President Buhari to initiate a probe into the conduct of affairs in the Judiciary.
According to him: "I have observed with keen interest the raid by men of the Department of State Services and the arrest of judges alleged to have compromised their oath of office and what attracted my attention more, though not surprising, is the fact that the judges that we had accused of perverting the course of justice in the infamous case of inheritance of a dead candidates votes, were among those who will soon be having their day in court for alleged corruption.
"This is indeed a clear confirmation of my earlier alarm that things had fallen apart in the judiciary and my  admonition to President Buhari to commence his anti-corruption fight from the third arm of government.
"From what we have seen in recent times, it would appear that the greatest obstacle to the Muhammadu Buhari administration is the corruption in the judiciary."
He however said it would be wrong to use the same brush to tar all the members of the nation's bench, emphasizing that his condemnation of some judges was not a blanket judgment on the judiciary which he said prides the best brains in the country. 
His words: "Whoever said the entire judicial arm of government is corrupt will be uncharitable to the revered profession. The bench parades some of the best brains and first class patriots that the nation can go to war with," adding that Buhari must fish out and punish corrupt judges for his much vaunted war against corruption to make meaning .
Wada called on Nigerians to support President Buhari's war against corruption so as to move the nation forward. 
He said the nation has suffered enough and what was required was a non-partisan commitment towards solving the myriad of problems confronting the country.
"I also wish to remind all of us that the task of moving the nation forward is the responsibility of all Nigerians," Wada said.