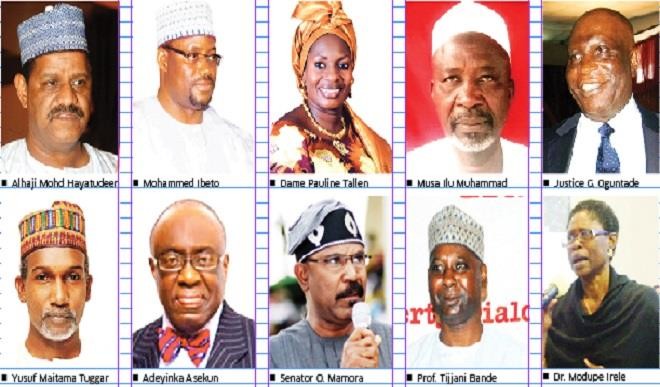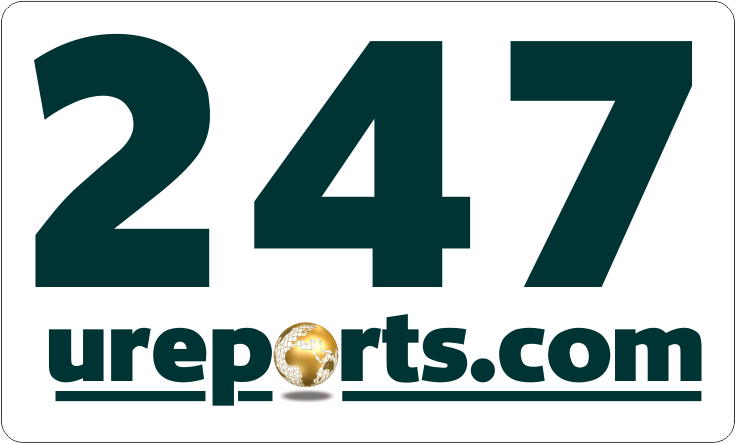 President Muhammadu Buhari yesterday submitted the names of 46 nominees to the Senate for clearance as ambassadors. Among the nominees are former Niger state deputy governor, Mohammed Ibeto and former lawmaker, Dr. Usman Bugaje.
Former Plateau state deputy governor, Mrs. Pauline Tallen, who was also nominated, declined the offer, a source  close to her told Daily Trust. Mrs. Tallen declined the nomination over the health condition of her husband.
Senate President, Bukola Saraki read Buhari's letter on the list of the nominees during yesterday's plenary.
The list showed that Lagos had the highest nominees with three while, Bauchi, Kaduna, Kano, Katsina, Kwara, Plateau, Rivers, Sokoto and Zamfara States have two nominees each.
All other states with the exception of Imo had one nominee each. Imo state and FCT were missing on the list.
Senator Philip Aduda (PDP, FCT) protested the non inclusion of FCT in the list, which Saraki noted.
Our correspondent gathered that the screening of the nominees may be referred to the Senate Committee on Foreign Affairs chaired by Senator Monsurat Sunmonu (APC, Oyo Central) next week.
Dr. Usman Bugaje was Political Adviser to former Vice President Atiku Abubakar 1999- 2003. He represented Kaita/Jibiya Federal Constituency, in House of Representatives 2003-2007, where he chaired Committee on Foreign Affairs. He was also one time National Secretary of the Action Congress of Nigeria (ACN).
Ahmed Musa Ibeto is a former deputy governor of Niger State. He was earlier nominated as a minister but dropped for coming from the same zone with Niger state governor Abubakar Sani Bello.
George Adeshola Oguntade, from Epe, Lagos State is a retired justice of the Supreme Court. He retired in 2010 after attaining the mandatory retirement age of 70 years. He was appointed Chancellor of the Lagos State University.
Senator Adeleke Olorunnibe Mamora is a trained medical doctor and a politician. Mamora is former Speaker of the Lagos State House of Assembly, was elected to the Senate in April 2003 and re-elected in 2007.
Dr. Modupe Irele is the founder of Key Learning Solutions, an educational institution.  He is an advisory board member of Robo global, an educational consulting firm that provides services in science, technology, engineering and mathematics (STEM), using robotics.
Alhaji Suleiman Hassan is the current Registrar of the Quantity Surveyors Council of Nigeria. He is Chairman of the defunct Congress for Progressive Change, CPC, Gombe State.
Prof Y.O. Aliu, a renowned professor of Veterinary Medicine from Ahmadu Bello University (ABU) Zaria, hails from Okene local government area in Kogi State. He was a member of the defunct CPC.
Deborah S. Iliya is the wife of a retired general said to be one of the founding members of the All Progressive Congress (APC). She contested for the Kaduna South Senatorial District many times but did not get the ticket. She once worked with NEITI in Abuja under Haruna Saeed who was Kaduna gubernatorial candidate (CPC) in 2011.
Muhammadu Yaro is a two-time Speaker of the Kaduna State House of Assembly. One of his terms was during the era of Senator Ahmed Makarfi. He is also the District Head of Farakwai.
Dr. Bawa Abdullahi  Wase is a researcher with United Nations Department of Safety and Security; he took the African Children Talent Discovery Foundation to the 2012 United Nations Conference on Sustainable Development otherwise known as Earth Summit, or Rio+20. He also directly served as chairman, Plateau Christian-Muslim Dialogue Forum in 2012.
Dr. Clifford Zira, hails from Bazza town in Michika Local Government Area of Adamawa State. He graduated from Ahmadu Bello University Zaria in 1983 before he joined the banking industry where he rose to the rank of Regional Manager with the United Bank for Africa.
Alhaji Musa Ilu Muhammad hails from Lafia local government area of Nasarawa state. A veteran journalist, who worked with the Nigeria Television Authority (NTA), served as Commissioner of Commerce under Governor Abdullahi Adamu and was the Director General of Governor UmaruTanko Al-Makura campaign organization on the platform of CPC in 2011.
Professor Dan Datti Abdulkadir, a linguistic and historian is the fourth Vice Chancellor of Bayero University Kano from 1986-1990 and a onetime Nigerian Ambassador to Libya.
Alhaji Haruna Ungoggo was a former Secretary to the Kano State Government under Alhaji Kabiru Gaya from 1991-1992. An educationist and renowned teacher, Unguggo taught mathematics in various schools in Kano state.
Professor Tijjani Muhammad-Bande, OFR is the immediate past Director-General of the National Institute for Policy and Strategic Studies (NIPSS), Kuru. Bande is a former Vice Chancellor of the Usman Danfodio University, Sokoto and also the former Head of the Political Science Department of the university.
Alhaji Baba Madugu is current Commissioner of Information in Bauchi state. Madugu was born in 1957 in Lanzai, a town in Darazo Local Government.
Yusuf Tuggar was born in 1967 and hails from Udubo in Gamawa local government of Bauchi State. He was a former member of the House of Representatives representing from 2007 to 2011. He contested for Bauchi State Governorship elections in 2011 under the defunct CPC.
Adeyinka Asekun is a graduate of the University of Wisconsin, where he obtained a Bachelor of Business Administration, majoring in Marketing. He went on to obtain an MBA from California State University. Ade is a retail banking specialist with over two decades of experience in the sales and marketing of financial products and services.
Nurudeen Muhamed hails from Kaiama in Kwara state and was a former finance commissioner, who served under three military administrators of Kwara state, he served as a finance commissioner under Baba Adamu Nyama, Pam Ogar and Rashidi Shekoni. He was a strong member of the CPC and close parley of President Muhammadu Buhari in the party.
Prof.  Mohamed G. Yisa hails from Patigi local government area of Kwara state and he is Professor of Agric engineering. He was a former Deputy Speaker, Kwara state House of Assembly. He was also a former Provost College of Education Lafiagi and a former lecturer at Federal University of Technology, Minna. Until his nomination, he is a part-time lecturer at the Kwara state University Malete (KWASU).
Dr. Enyantu Ifenne is a paediatrician with over 30 years' experience and hails from Otukpo local government area of Benue State. She has held several political positions both in the state and federal levels. Dr. Ifenne, a Gates and Packard Population fellow is known to have a strong voice, advocating on HIV issues among other health concerns and public policy analysis.
Major General Chris Eze is a retired officer of the Army and also the secretary of the All Progressives Congress (APC) in Enugu State.
Hon. Kabiru Umar was member House of Representatives, Sokoto from 2003-2007. He was Commissioner, National Broadcasting Commission 2013-2015. The graduate of Sociology from Usmanu Danfodiyo University, Sokoto had risen to the position of Director under the unified local government service before his election into the House of Representatives under the platform of ANPP.
Jamila Ahmadu-Suka studied Law at the University of Jos. She was a Director at the Corporate Affairs Commission before moving to Federal Ministry of Commerce and Industry and was Director Stamp Duty before she retired.
Prince Adegboyega Ogunwusi is the elder brother of the Ooni of Ife, Oba Adeyeye Enitan Ogunwusi.  He worked with Access Bank before hetravelled out of the country. When he returned to Nigeria, he started investing in farming in his home town.
Justice Isa Muhammadu Dodo is former Grand Khadi 2004-2009. He served as Khadi of Sharia Court of Appeal from 1990-2004. He did his LL.B Common and Islamic Law 1974-77, and a LL.M in 1983 at ABU.
The nominees include;
Dr. (Mrs) Uzoma E. Ememke        Abia
Dr. Clifford Zirra        Adamawa
Maj. Gen. Godwin G. Umo        Akwa Ibom
Christopher J.N. Okeke        Anambra
Yusuf Tuggar            Bauchi
Baba Madugu            Bauchi
Brig Gen. Stanley Diriyai        Bayelsa
Dr. Enyantu ifenne        Benue
Mohammed Hayatuddeen        Borno
Dr. Etubom N.E. Asuquo        Cross River
Engr. Francis Efeduma        Delta
Mr. Jonah M. Odo        Ebonyi
Uyagwe Igbe            Edo
Ayodele L. Ayodeji        Ekiti
Maj. Gen. Chris Eze        Enugu
Alhaji Suleiman Hassan        Gombe
Amin Muhammad Dalhatu        Jigawa
Muhammad Yaro        Kaduna
Deborah S. Iliya        Kaduna
Prof. D. Abduikadir        Kano
Alh. Haruna Ungogo        Kano
Justice lsa Dodo        Katsina
Dr.Usman Bugaje        Katsina
Professor Tijjani Bande        Kebbi
Prof Y. O. Aliu            Kogi
Nuruddeen Mohamed        Kwara
Prof. Mohamed G. Yisa        Kwara
Justice George Adesola Oguntade    Lagos
Senator Olorunimbe Mamora    Lagos
Mrs Modupe Irele        Lagos
Musa Ilu Muhammad        Nasarawa
Mohammad Ibeto        Niger
Mr. Ade Asekun        Ogun
Barrister Sola Iji        Ondo
Adegboyega A. Ogunwusi        Osun
Major Gen. Ashimiyu A. Olaniyi     Oyo
PauIine Tallen            Plateau
Dr. Haruna Bawa Abduuahi        Plateau
Orji Ngofa            Rivers
Justice Sylvanus Adiewere Nsofor    Rivers
Jamila Ahmadu-Suka        Sokoto
Hon. Kabiru Umar        Sokoto
Alh. Mustapha Jaji        Taraba
Goni Modu Zanna Bura        Yobe
Alh. Garba Gajam        Zamfara
Cpt. Abdullahi Uba Garbasi        Zamfara
–
Source: http://www.dailytrust.com.ng/news/general/buhari-nominates-46-ambassadors/167917.html#GQlT6GLUjJ5jzH6F.99