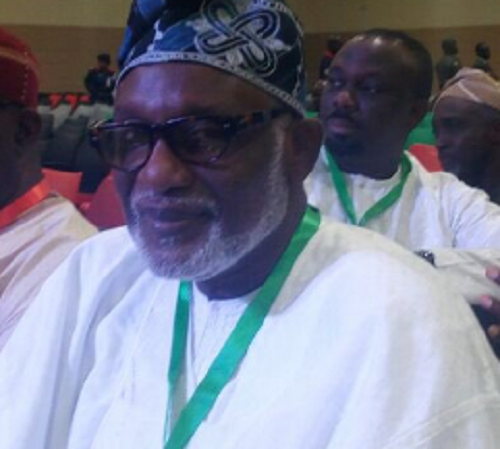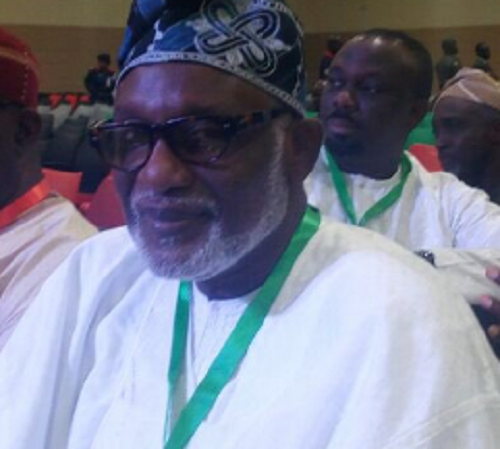 FOR the second day, the National Working Committee of the All Progressives Congress, APC could not endorse the report of the appeals committee on the Ondo State APC primaries, which states that the Ondo state primary election result, won by Rotimi Akeredolu, should be upheld despite the overwhelming evidence of delegate disenfranchisement and distortions in the delegate list.
Rising from over four hours meeting, the NWC members scattered out of the meeting venue, and were not in the mood to make public statements.
There were insinuations that all was not well at the meeting  following the dramatic moves made by  aides attached to NWC members, who attempted  to distract the journalists strategically positioned to get feedback from their principal.
Sources confirmed to Champion Newspapers that the influence of the National Leader of the party Bola Ahmed Tinubu was overwhelming and it tilted towards the annulment of the Ondo state primaries so as to pacify the leader and install Segun Abraham, his anointed candidate.
However, there are factions who are of the view that the National leader should be cut to size and his influence limited to his home state, Lagos.
The National Organising secretary of the party, Senator Osita Izunaso told media men that they had a very fruitful deliberation just as he assured that the National Chairman will brief the press shortly.
Meanwhile, the party's National Chairman John Odigie-Oyegun who left the venue at about 7.20pm told journalists that the party will issue a statement on the matter. "We will address you specifically. It is a very serious issue" said Oyegun.
There are speculations that the primary elections which was won by Rotimi Akeredolu, may be annulled due to irregularities in the delegate list.