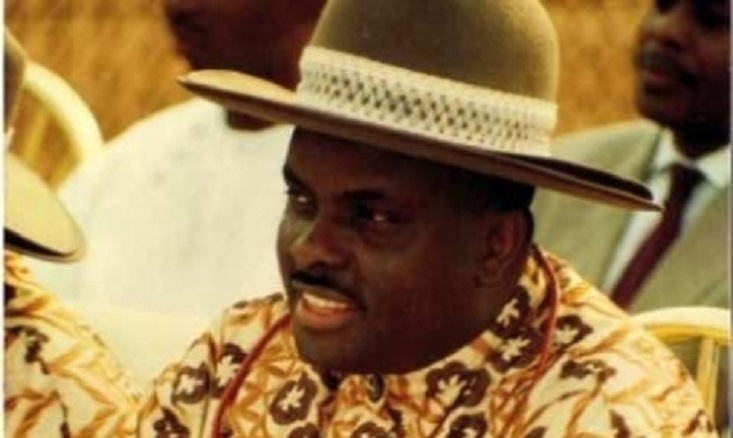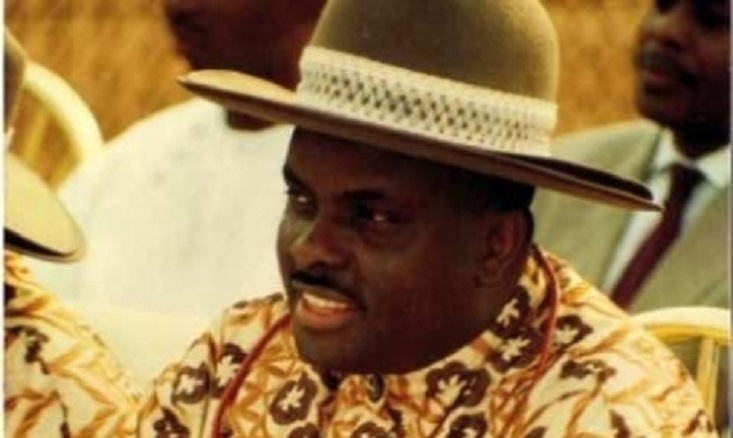 … As Ibori's Release Takes Centre Stage In Okowa's Govt.
The United Kingdom said the Jailed former Delta State Governor, Chief James Onanefe Ibori's convictions remains valid despite the evidence that a British police officer took bribes during the investigation of his case, Britain's state prosecution agency said on Thursday.
The embattled Ibori, who was governor of the state from 1999-2007 was one of Nigeria's most powerful men, is serving a 13-year sentence in a British prison after pleading guilty in 2012 to 10 counts of fraud and money-laundering which he was exonerated of in Nigeria.
He is the most senior Nigerian politician to have been held to account for the corruption that has blighted Africa's most populous nation for decades, and his jailing was hailed as a high point in the international fight against graft.
But the case has become an embarrassment for Britain since one of Ibori's associates, convicted money-launderer Bhadresh Gohil, alleged that the judicial process was tainted because prosecutors had covered up evidence of police corruption.
Authorities initially denied everything and charged Gohil with perverting the course of justice, but that prosecution was abruptly dropped in January.
In May, the Crown Prosecution Service (CPS) said it had found "material to support the assertion that a police officer received payment in return for information".
After an internal review of the case lasting months, the CPS said on Thursday that while the material "should have been disclosed to the defence", that did not call into question the validity of the convictions of Ibori, Gohil and others.
Reports has it that Ibori's lawyer did not immediately respond to a request for comment however, Gohil's lawyer said he could not comment for legal reasons.
Court proceedings on the confiscation of Ibori's assets are still dragging through the courts, and lawyers for Ibori and Gohil could use the next court hearing to challenge the findings of the CPS review.
Ibori first came to the attention of British police in 1991, when he was working as a cashier at Wickes, a home improvements chainstore in London, and was caught stealing from the till.
After returning to Nigeria, he became involved in politics. As governor of Delta, he amassed a huge fortune and became a power-broker in the Peoples Democratic Party (PDP) which was then ruling the country.
The charges to which Ibori pleaded guilty amounted to the theft of about $80 million. Prosecutors said that was only part of his total booty, which was kept hidden through a complex web of shell companies, offshore accounts and front men.
During his sentencing in 2012, the court heard that he had enjoyed a lavish lifestyle involving foreign properties and a fleet of luxury cars.
At the time of his arrest, he had been trying to buy a $20 million private jet.
Meanwhile, the state governor, Senator (Dr) Ifeanyi Arthur Okowa, a political son to the battered governor is working tooth and nail to secure the release of his mentor.
It was gathered that Okowa who has visited Ibori severally in prison is preparing to welcome the political thief (Ibori) to the country by 26th of September 2016 even as Okowa pays Ibori N500 million on monthly basis and solely sponsors his Western Delta University located in Oghara with DESOPADEC funds.