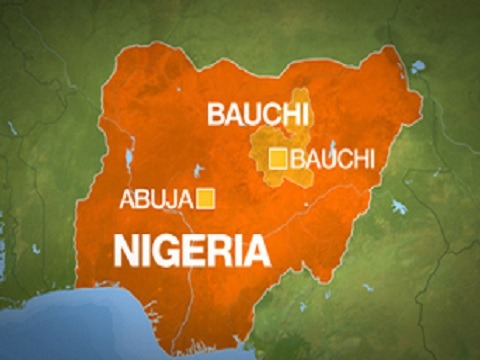 Following dwindling resources and the need for state governments to find other ways of sourcing money to execute projects for their states, Governor Mohammed Abubakar has reechoed the need for the federal government of Nigeria to refund the monies the state government spent in the past for works done on Bauchi-Bogoro-Dawaki road and Dindima-Yankari road.
Governor Abubakar stated this while holding a follow up meeting with the Minister of State for Power, Works and Housing, Alhaji Mustapha Baba Shehuri, said Bauchi state needs the monies refunded because it wants to make full payments to contractors that will handle similar projects the state is about to embark upon before the commencement projects before the end of this month.
The governor said the appointment was earlier made with the Minister of Power, Works and Housing, Rt. Honourable Rotimi Chibudom Ameachi, but explained that because the minister was out of the country on official visit in the United States with President Buhari, it held with the minister of State, Federal Ministry of Power, Works and Housing, Alhaji Mustapha Baba Shehuri.
He said the meeting was a follow up to an application the governor made to President Buhari, seeking permission to embark on construction and rehabilitation of federal roads under the Bauchi massive urban revival project.
The governor explained that under the massive Bauchi revival project, major roads will be constructed, dualised and provided with modern traffic lights in Bauchi, Azare and Misau, including the federal roads that form the gateway to Bauchi metropolis from other states of the federation.
Also discussed with the minister, the governor revealed was the intervention the state government is carrying out to save the Bauchi-Ningi federal highway from breaking as a result of heavy downpour. He assured the minister of good quality job by the contractors handling the project.
The governor also hosted the Management of DAAR communication, owners of AIT/Raypower led by the Group Managing Director, Mr. Tony Akiolu.
The governor explained to the management that the withdrawal of the certificate of occupancy of the AIT/Ray Power in Bauchi was based on the recommendation of the Air Commando Tijjani Baba Gamawa committee on the recovery of public property charted away by members of the past administration.
"It isn't the intension of Bauchi state Government to stifle any media of communication. We are ready to give it out on rent to you or sale it out if the state if you give the state a good offer," the governor told the Group Managing Director.