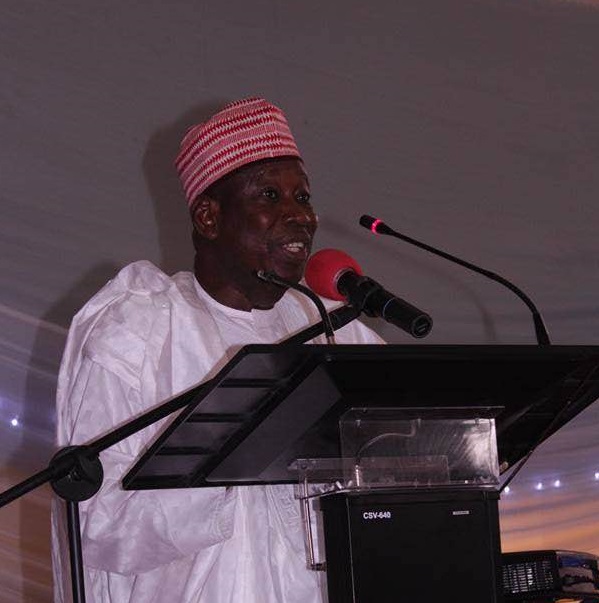 The Executive Governor of Kano State, Dr. Abdullahi Umar Ganduje OFR has adduced reasons why the state decided to adopt Information and Communications Technology (ICT) in running its affairs.
He said the state decided to embed ICT into its affairs, primarily because all over the world, ICT has proven to be the best tool that can be used to run government as it allows transparency and accountability, which ultimately lead to corruption free and effective governance.
Loading ...
The Governor stated this at this year's Nigeria Digital Innovation Conference with the theme 'Building a new Nigeria in a digital economy' held last week in the new campus of the Bayero University, Kano.
According to the Governor, Kano State has leveraged ICT to get biometric data capturing of civil servants in its determination to block leakages in the payment of outstanding annual and promotion increments.
"We introduced the Biometric Data exercise which is designed to provide the government with an accurate and reliable record of its personnel and clean up its payroll and also, the Data collected from the exercise will enable the government to determine whether the billions of Naira spent monthly on staff salaries are paid to identifiable and verifiable civil servants or not," Ganduje said.
Highlighting some of the Information and Communications Technology (ICT) and related programmes the state has embarked on since his inauguration last year, Ganduje said the present administration is presently riding on E-Governance, E-Education E-Health and E- Agriculture to deliver dividend of democracy to the citizens of the state.
All over the world, governments are deploying technology solutions to run transparent and effective governance. This, the Kano State government noted it has done by automating its Internal Generated Revenue payment/ collection processes. "We have established the Kano State Internally Generated Revenue Assurance Platform, where all government revenues are managed electronically and online real time," Ganduje, who received a special recognition award for the adoption of ICT for efficiency in governance disclosed.
Also, as part of the state agenda to be part of the digital economy, Ganduje explained that the government has also repositioned its land administration from analogue to digital. This, the government has done by sponsoring some personnel from the ministry of land & physical planning for a masters programme in the field of Geospatial Science & Technology at the renowned Regional Centre for Training in Aerospace Survey (under the auspices of the United Nation Economic Commission for Africa UNECA) in Ile-Ife, Osun State.