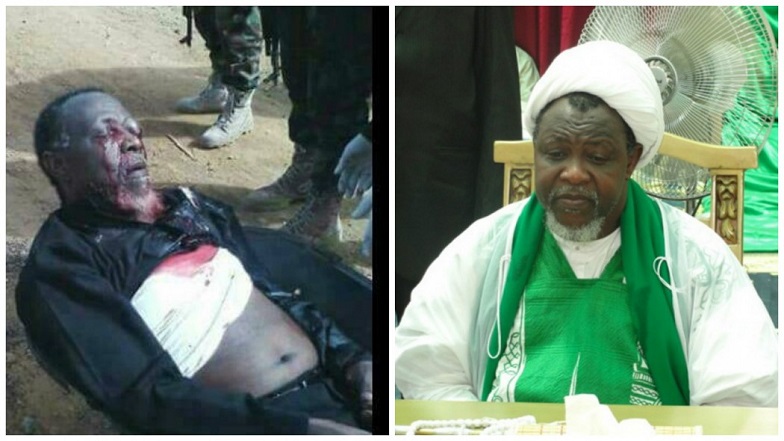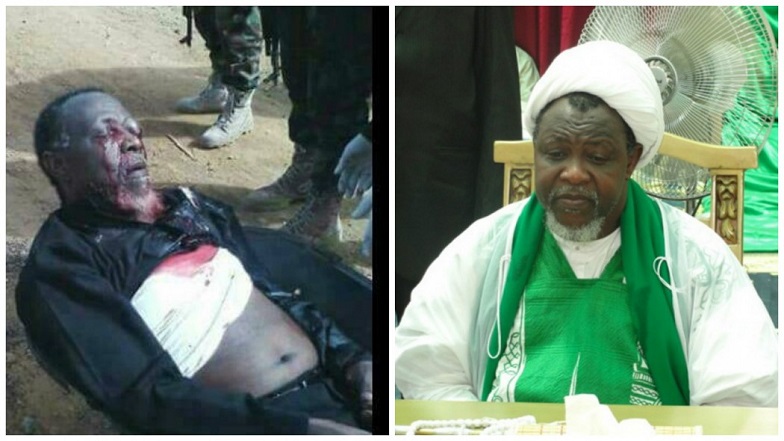 A few lone voices named the Islamic Movement of Nigeria (IMN) Shiite Sect as part of the anti-Yusuf Tukur Buratai gang which  has changed even though it remained simple. The intention has however not changed: Buratai is their enemy and must go so it matters not if he is booted out of office over lies told against him. The strategy has been modified to focus on President Buhari as the pressure point. Afterall, he is the one that appointed and the only one that can sack the Chief Of Army Staff, (COAS).
In December of 2015 IMN's alleged attempt on Buratai's life drew unexpected repercussions. The sect that has oppressed Zaria and environs in Kaduna state never expected law and order could be enforced by a secular Army. They had built a militant base of radicalised youths that enforced their brutal occupation of the areas they chose. They were also reported to have infiltrated government at its highest level. One expert on their modus operandi even warned of how they posed greater threat than Boko Haram insurgents.
After the repercussions for their ill thought attempt on Buratai's life the true source of their insolence surfaced. The Islamic Republic of Iran, global purveyor of Shiism, surfaced as the hand behind the puppet. Under the cover of joining the global condemnation of casualty from the military operation it unleashed record setting propaganda. Its then Ambassador to Nigeria, Saheed Kozechi, literally reduced Nigeria to an Iranian outpost. Internal investigations were dismissed as inconsequential. Crisis entrepreneurial local and international NGOs were conscripted to the charge. The goal was simple: demonise Buratai, tarnish the Army. This has no place in international relations.
So Kozechi got fired. The Iranian – Shiite – IMN propaganda financing dried up with the shutting off of this particular access point. With dried up funds the IMN war on the COAS went into a unilateral ceasefire. No point wasting resources on a pointless war. The likes of Harun Elbinawi and other Shiite cyber warlords went incommunicado with the loss of Iranian revenue.
Boko Haram however did not go into hibernation. Looted Nigerian public funds ensured their own propaganda against Buratai went on. Their corrupt sleeper cells in the military got purged. The front they opened in the Niger Delta ran out of goodwill before they could frustrate the Nigerian state. There was new incentive to have the COAS head on a platter, just any platter. So they trawled and their contacts in government came up with was to be a big gun.
Only that their big gun turned out to be nothing but a walking stick. Buratai with his wife own property in Dubai.  But the Code of Conduct Bureau (CCB) submitted property were properly declared as per what the law expected. The military authorities cleared him. The Ministry of Defence exonerated him. The Presidency has nothing against him. The attack crowd is angry.
The baying for blood continued notwithstanding. Buratai's blood. So they called for reinforcement in the offensive to remove the COAS and revert to the status quo. It appears Iran heeded that call. $100 million funnelled through IMN's lawyers and their media goons are back from sabbaticals. The lawyer's salvo against Buratai was the signal to IMN's cyber warriors that it was "chop" time.
This is where the Nigerian government must be wary. Where IMN is concerned Buratai is not the end game. A one hundred percent Shiism in Nigeria is the ambition. The aim of the other Buratai attackers is no less sinister. The crisis entrepreneurs behind Boko Haram want to keep reaping profits from blood. Corrupt politicians want their crimes to be buried under national insecurity. Ethnic jingoists want a return to nepotism. And sadists want us to be in perpetual mourning.
Since IMN re-joined the anti-Buratai march there are worrying signs that are not mere coincidences. IMN members are back to blocking highways. The latest hijack of a public asset was under cover of demanding their leader's release. They attacked those who dared questioned their blockade of the road. Their return to bad behaviour is indication they will escalate their challenge to secular state in the days ahead.
For their plot to work Buratai must be out of the way. They therefore propagate the lie that the COAS is guilty until proven innocent. They bristle at anyone that point the way to logic. For IMN's cyber warriors, anyone that calls for reason in the Buratai affair is paid. It makes sense. Someone paid by Iran to destabilize Nigeria must think those who demand fair treatment for the COAS is paid.
This logic is what Nigerians must not bow to. We must not allow IMN to intimidate us into a conniving silence. If we accept the IMN lies Buratai would turn out to be only a beginning to their eradication of those opposed to indoctrination and militarisation of youths. We must resist those that want to force Shiism on the entire population including the Christians, animists and other belief system.
President Muhammadu Buhari has the greater challenge in this matter. His government is being blackmailed. The universal caution about blackmailers hold true even in this context. The anti-Buratai forces will ask for even more once they know Mr President would accede to demands premised on lies. The anti-terror fight must not be stopped to please terrorists. If we are not willing to stop anti-terror fight we must not allow new terror group to spread.
IMN is back to regrouping and will use media attacks on Buratai as the platform to reintroduce its hate ideology. Even the other Buratai haters recruiting IMN into their ranks should be watchful. When the COAS would have legally completed his tenure the Shiite sect would have no need for them again by that time. When there are no more common enemy today's allies would become IMN's foes in its quest to dominate Nigeria.
Ibekwe is a public affairs commentator and contributed this piece from Enugu, Nigeria.