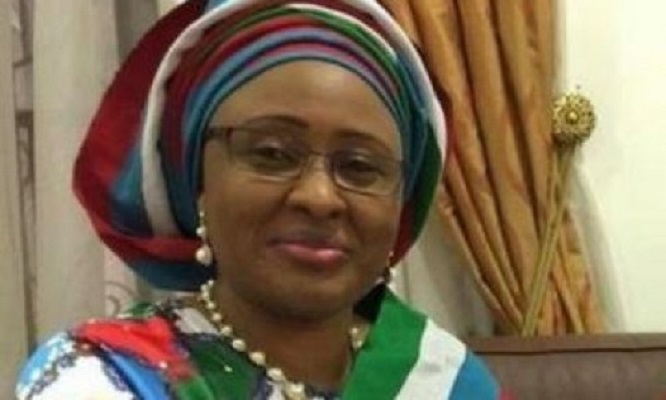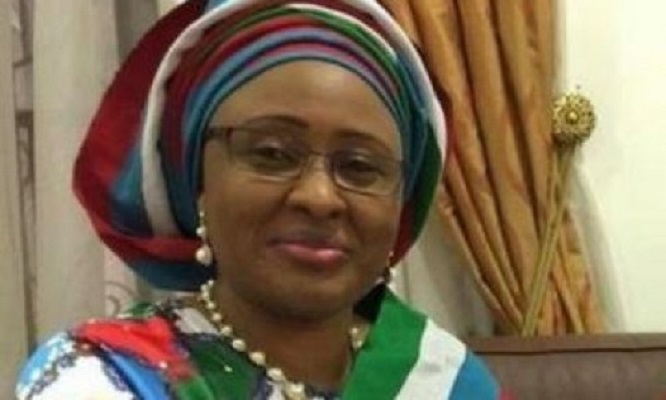 The  Kogi Good Governance Forum has exonerated the wife of the President, Aisha Buhari, from accusations of interference in the just concluded Kogi electoral tribunal describing  Governor Yahaya Bello's victory as an act of God.
Loading ...
The group in a statement issued Thursday in Abuja and signed by its President General Idako Ochimana Abayoi described the act as selfish blackmail which seeks to discredit success and excellence, stating that those behind the allegations that the wife of the President, scuttled justice to favour Governor Bello, are non-Kogites, and are out to severe Kogi people's ties with the presidency.
" Today the people of Kogi have decided  to put an end to distraction of government laced with intimidation aimed at making mockery of a peoples mandate well deserved.
This is why we of the Kogi Good Governance Forum, a  have decided to call condemnation on all detractors of the state and its government in the light of accusations by nay sayers claiming interference by the Wife of the President in the ongoing Kogi state Governorship Electoral Tribunal", the group said.
The group affirmed that their decision to vote governor Bello into power was without coercion and also congratulated the governor on his upheld election which they described as Heaven ordained. They called on detractors and plotters to desist from plots of discrediting and destabilising the government or face the wrath of God.
The group also described the tribunal as a positive change agent and Bello's victory a national consensus.
"The judgement of the Tribunal which is representative of the change today witnessed across the nation courtesy of the new administration of fairness and equity, is not a victory to the Kogi people but also to democracy and proof that the Nigerian Judiciary is truly maturing".
The group while condemning the act  called on its perpetrators to desist from using Kogi's name for barbaric and uncultured acts and demanded that the culprits tender unreserved apology to the President's wife.