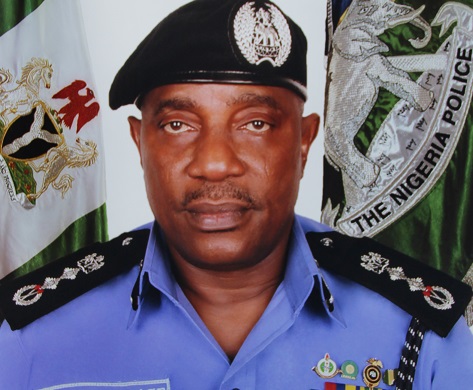 Two mobile policemen were on Monday gunned down in the oil-rich city of Warri, Delta State by suspected armed robbers just as irate mob set suspected criminal ablaze in the city.
Loading ...
It was gathered that the two MOPOL attached to the Joint Military Task Force (JTF) were shot by the gunmen at the gate of Our Lady's High School, the ever busy Airport Junction, Effurun.
According to reports the two slain MOPOL were on mufti and were coming from one of the new generation banks in the area, when the hoodlums who were operating on a tricycle accosted them. The hooligans then shot at them and allegedly made away with their money.
It was also gathered that one of the Mobil Policemen died on the spot and the one was rushed to the Central Hospital Warri where he died as doctors were battling to save his life.
When contacted on telephone at about 5:30pm, the Divisional Police Officer for Enerhen Police Division, declined comments.
Also, the State Police Spokesman, DSP. Celestina Kalu did not respond to calls as at press time.
In another development, irate mob in Warri burnt alive a suspected criminal after he was caught robbing victims of their money.
According an eye witness who spoke on condition of anonymity, the suspect was allegedly caught in the act after a long search for him by men of the vigilante in the area for being behind killings and robbery in Warri and its environs.
The suspect, who was identified by his nick name as 'Emma Blue' by one eyewitness, also said the victim met his waterloo at first marine quarters, Warri, when he was caught by youths in the area for robbing people.
He was subsequently giving the beating of his life before he was set ablaze by the irate mob.
The burning of Emma Blue comes barely three weeks after about four alleged armed robbers were burnt alive in Warri.
The youths said they were happy that he was caught and burnt alive because he had killed a lot of people and had made the whole area unsafe for people.
They alleged that the victim has been caught severally and handed over to the police but that the police had always released him.
Burning alive of suspected criminals in Warri has become a frightening trend in the oil rich city.