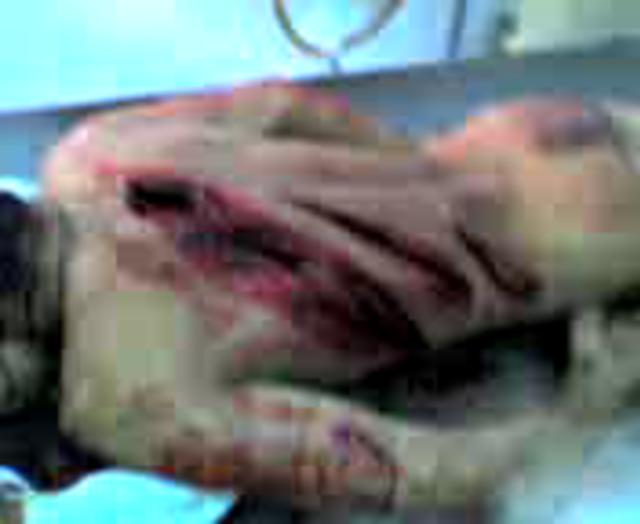 The people of Oteri-Igbide community, Isoko South Local Government Area, Delta State has been thrown into mourning as a 48-year old sculptor, Mr. Emmanuel Maskoli was allegedly clubbed to death by some assailants.
Loading ...
It was learned that the assailants, numbering two, had had a longstanding disagreement with the deceased over his alleged role in their ejection from a one room apartment they were occupying in a building in the Igbide community.
Trouble started when the sculptor was headed from Egbo quarters of the Igbide kingdom to a building site at Oteri-Igbide where he was working, when he was accosted by the boys who seized his bicycle after an argument over the matter.
"The boys accused him of instigating the owner of the house to eject them from the apartment on grounds that they converted the house to a place where they take girls to and indulge in all forms of immoral activities", a source in the community said.
An impeccable source from the community said, the deceased was the caretaker of the building even as the source who pleaded anonymity, said "the owner who lives in Warri came to the community about two months ago after he was alerted on the goings on the house, and threw the boys and their belongings out of the apartment.
"Then, after they accosted the deceased, they hit him with clubs and other dangerous weapons. Somehow, he escaped to a nearby store and bought a recharge card and in the process he complained that he was not feeling fine. The two boys also came to the store and were trying to buy some drinks when the sculptor collapsed and died.
"When they noticed that he had died, the boys fled the area and presently, they are on the run. As we speak, the community youths are threatening to embark on a reprisal attack but the community elders are calming them. The families of the deceased and the culprits have agreed that a manhunt should be carried out so that they can be apprehended and handed over to the police."
Contacted, the Police Public Relations Officer of the state police command, Celestina Kalu said she had not been briefed on the incident.