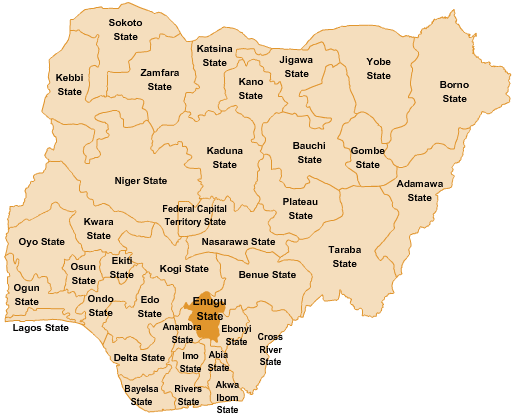 By Ogbonna Casmir,Enugu
The Road Transport Employers Association of Nigeria (RTEAN), Enugu state branch has warned the leadership of National Union of Road Transport Workers, NURTW, Enugu branch to stop disparagement of the judiciary in the state, saying the judiciary is better re-positioned now than before.
Contained in a statement the asiation issued Monday and signed by its Chairman and Public Relations Officer, Comr. Chidebere Aniagu and Comr. Ugwu Chinweokwu respectively, the group said leadership of NURTW may have bribed the state transport commissioner as they bragged around, judiciary is far different.
The transport employers association cautioned the leadership of the sister body NURTW who had been at loggerhead with her to retract the claim that they have paid-off the judge handling their case against RTEAN with N5 million to get favorable judgment to desist from such blackmail as the federal government wind of change is blowing across the three arms of the government.
It noted that even if their claim to have bought over the state transport commissioner to do their biding, the judiciary cannot be bought as judiciary is facing serious transformation.
"The wind of change blowing by the anti-corruption drive of President Muhammadu Buhari which has seen a lot of influential people being detained and many more, hopefully, will join soon", the statement read.
It regretted that since the RTEAN operation began in Enugu state in 2014, National Union of Road Transport Workers, NURTW has continue to work with some state commissioners to stiffly its operations because of money they collected even when the state governor, Hon. Ifeanyi Ugwuanyi had directed that the two transport unions should work together.
The state leadership of RTEAN explained that as a registered Trade Union Organization, gazette by the federal republic of Nigeria is a peace loving union that wants to sanitize transport industry in the country by removing touting in motor-parks and extortion of illegal levies from our employees (drivers).
According to him, before RTEAN commenced operation in Enugu state, our employees (drivers) have being paying N800.00 and above on daily bases to NURTW which we (RTEAN) have reduced to N100.00 daily including tipper and truck drivers.
Reacting to reports co-sponsored with Transport commissioner that RTEAN members attack members of NURTW, said allegations were not only baseless and fallacious but smacked of "paranoia and hysteria" on the part of those behind them.
It noted that contrary to the claims of the Union, RTEAN had ironically, for the past few months, been at the receiving end of a sponsored smear attack by our employees in Abakpa, Emene, New Market, Timber and just last Saturday Agbani, which can be attest to by several reports to the security agencies in the state.