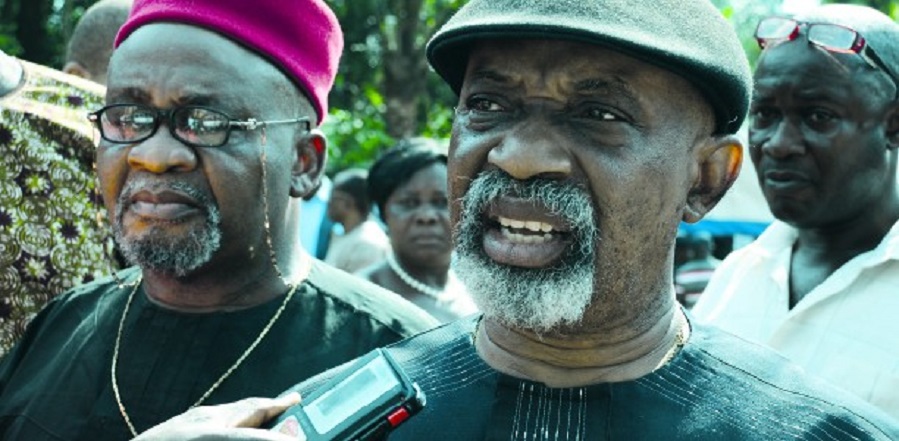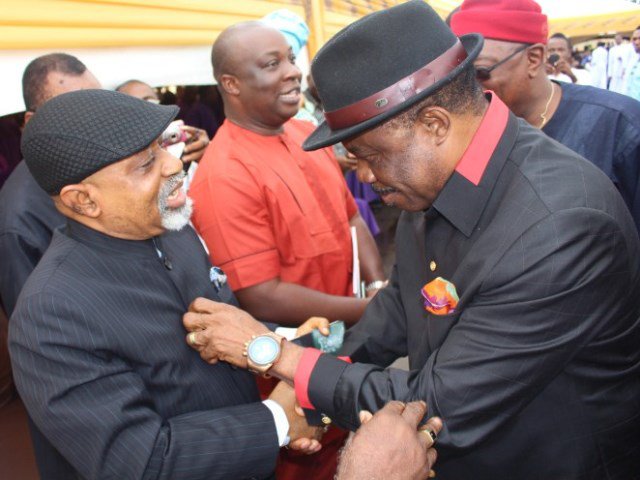 Our great party does not recognize any Local Government Chairman in any Local Government as Chair, because nothing empowers the Governor , or the House of Assembly the powers to extend the tenure of an 'elected' Local Government Chairman, let alone the flawed, one-party election that brought the current crop in on January 13, 2014, through the back door.
To us and the generality of Anambra State they remain former LG chairman who  have been recruited to do a hatchet job of covering up the financial mess to which the LG funds allocated to Anambra State have been subjected by the  Government of Anambra State and its hangars on in APGA , particularly Mr Victor Umeh , who draws huge sums of money from Anambra purse as ' installation allowance'.
Toadd insult to njury and stand the rule of law in the head, the Government of Anambra State and its dead wood House of Assembly, also purpoted to appoint a caretaker Commmittee for Ihiala Local Government Area where the Court of Appealorder a fresh election since November 2015.
We urge Ndi Anambra to bear through the temporary hassles of  not having a recognizable government in place, as it will be only a short while before the walls of Jericho come crumbling down.
E seize this opportunity to draw the attention of the Anti-graft agencies in the courty to the terrible abuse to which the local government funds in Anambra  State have been subjected ,as a funding for rigging the Anambra State House of Assembly elections of  April 11, 2015 , which products are now paying back with express approval of impunity, and the proposed Anambra Central repeat elections of March 2016.
Consequently , we call on the Federal Minister of Finance to as henceforth, withhold local government allocations for Anambra State ,in savings for the state until elected local government officials are in place.
Once again we urge Ndi Anambra to reject despotism and note that any government that can emasculate the Legislature and , judiciary  the two arms of government that act as checks , and the appoint local governmentts  has transmuted into the Abacha-type dictatorship where five parties nominate one candidate to the nation's ridicule.
We therefore urge Ndi Anambra ,home and abroad to jon in the struggle to liberate our state from the chains of totalitarianism.
For : ALL PROGRESSIVES CONGRESS (APC)
Okelo  Madukaife
State Publicity Secretary