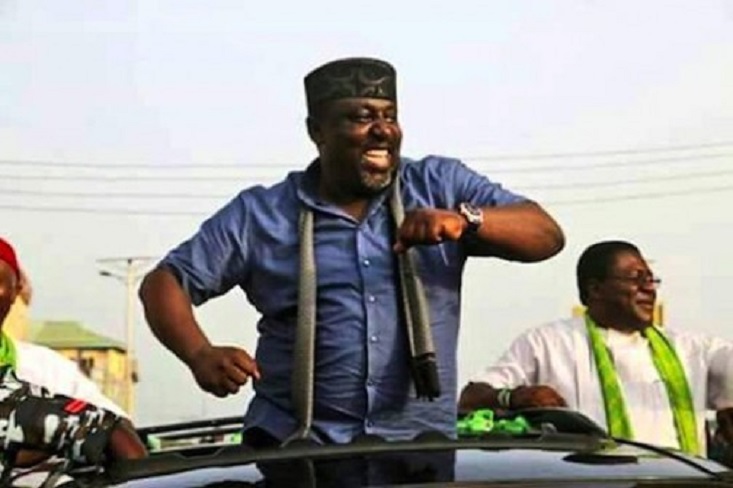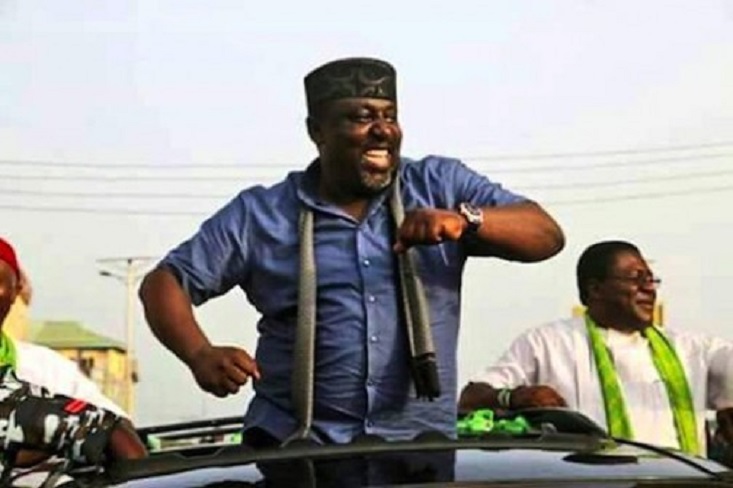 In 2011, I was one of those who was understandably very excited with Okorocha's candidacy in the Imo state gubernatorial elections against an incumbent governor that had no achievement to his name beyond wild unfulfilled promises and propaganda billboards. Okorocha had a great resume in philanthropy that endeared many to him. Through the auspices of his charities, he made it possible for many disadvantaged youths to go school thus giving them a fair chance in life. Like many, I reasoned that a man who was humane enough to float charities dedicated to helping the poor would be better disposed to provide good leadership and to implement policies geared at poverty eradication and the overall development of Imo state.
And so like many others, I supported and wished him well until he won the elections. The interest in Okorocha's candidacy was such that once he was elected, there was a flurry of agenda setting's and development plans for Imo state from all corners of the nation flying around in the media— which all sought to help the new administration by providing practical ideas and approaches on development with the demonstrated aim of making Imo state an unusual model of development and good governance. Admittedly, Okorocha met some expectations in his first few years with the launch of the free education programme and the commencement of many infrastructure projects across the state. There also seemed to be some movement against corruption with the removal of the then deputy governor on controversial corruption charges. The one area where there didn't seem to be much movement or any movement at all was in the area of industrialisation and the establishment of incentivised "special self serviced industrial parks" where small, medium and large scale enterprises  can be clustered to unleash and  maximise the still dormant entrepreneurial  spirit in the area which many had strongly advocated.  However, Okorocha's first few years overall had some positive milestones.
Fast-forward to the later part of his first term and the beginning of his second term in 2015 and the scenario is glaringly different. Okorocha it seems has lost his human side and has become a typical insensitive Nigerian politician. For many of us it came as a rude shock to learn that Okorocha owed salaries and pensions for several months running. I couldn't understand how a man with a background in philanthropy and supposedly a large heart could descend to the unconscionable depths of owing workers salaries and still find enough good conscience and peace to sleep at night. There is something about Nigerian politics that strips individuals of their human rationality—and it seems Okorocha has finally drank that poisoned chalice  that makes them lose their humanity and evolve into an unfeeling and  insensitive creature that spares no thought for  their subjects.  Okorocha's plunge into the decadence of Nigerian politics became more evident when he sided with Buhari's exclusion of the Southeast zone in appointments on the basis that the zone did not vote for him against his advice.
Such absurd logic that stands the very concept of democracy on its head can only come from a Nigerian politician. It is a logic that totally repudiates the core essence of democracy which is anchored on competitive elections and the inalienable freedom of the citizenry to choose without fear, favour, intimidation or victimisation. This is the fundamental basis on which functional democracies across the world have flourished. Once elements of victimisation on the basis of voting choices are introduced and the right to choose without fear or favour is abridged, it ceases to be a democracy in the real sense. Indeed, even the Nigerian constitution as dictated by the oath of office unambiguously forbids the victimisation or discrimination of any Nigerian. Thus the implication of Okorocha's suggestions, who as a lawyer by training should have known better, is that Nigerians must either vote for the winning party or be punished. Not only is this patently undemocratic, it is also unconstitutional and immoral, but having joined the camp of Nigerian politicians it is no surprise that Okorocha now toes the line of illegality against the interest of his own region.
As if that was not enough, the recent sacking of over 3000 workers and the reported non-payment of some workers salaries even after receiving the federal government bailout funds finally confirmed Okorocha's initiation into Nigeria's decadent politics and hall of shame. When the sacking of workers is added to crumbling roads in Owerri metropolis and around the state due to poor quality and the increasing menace of filth in Owerri that once had the reputation of being the cleanest city in Nigeria, you get the full picture of Okorocha's descent from a humane and performing governor to an insensitive and clueless governor. It is a strange place to be for a man that once embodied the essence of democratic choice and in whom so many had placed much hope as an agent of transformation. It is also ironic that a governor who does not hide his ambition for Nigerian presidency is doing all the wrong things to de-market himself for the higher office he seeks.
But sinners can repent and it's not too late for Okorocha to make amends being only in the beginning stages of his second term.  This can be done by firstly recalling sacked workers, clearing all the salary and pension arrears in Imo state and committing through blocking all loopholes of corruption and more prudent management of resources never to owe salaries again. Secondly by slashing the salary and allowances of all political office holders in the state by at least 20 percent to free up revenue for capital projects, thirdly by increasing the drive for internally generated revenue through a more efficient revenue generation system and the introduction of modest annual property taxes amongst other possible taxes, fourthly by embarking on the establishment of special industrial parks to unleash the entrepreneurial acumen of the people,  investments in real estate (modern housing estates)  through public private partnerships and urban renewal projects, fifthly by cleaning up Owerri and remaking it the cleanest city in Nigeria with tree lined streets/boulevards,  constructing long neglected roads and reconstructing some of the already constructed poor quality roads that are already crumbling—making sure this time to pay attention to the quality of the roads and lastly by undertaking some legacy projects for which he will be forever remembered. Some suggestions of a legacy project could be turning Oguta Lake and environs into a tourist hub through the construction of a Disneyland land style amusement park and a Lakeside hotel, the construction of a model new high density (skyscraper) estate, a modern tunnel or flyover to decongest traffic in Owerri etc.
Okorocha must remember that he came to power with a lot of promise, supported by the masses which made it possible to defeat an incumbent governor at a time such a feat was absolutely rare. He now needs to undergo a rebirth and ultimately use every day of his second and last term in office to do justice to Imo State, vindicate his mandate and better market himself for his future aspirations.
–
Lawrence Chinedu Nwobu
Email: Lawrencenwobu@gmail.com