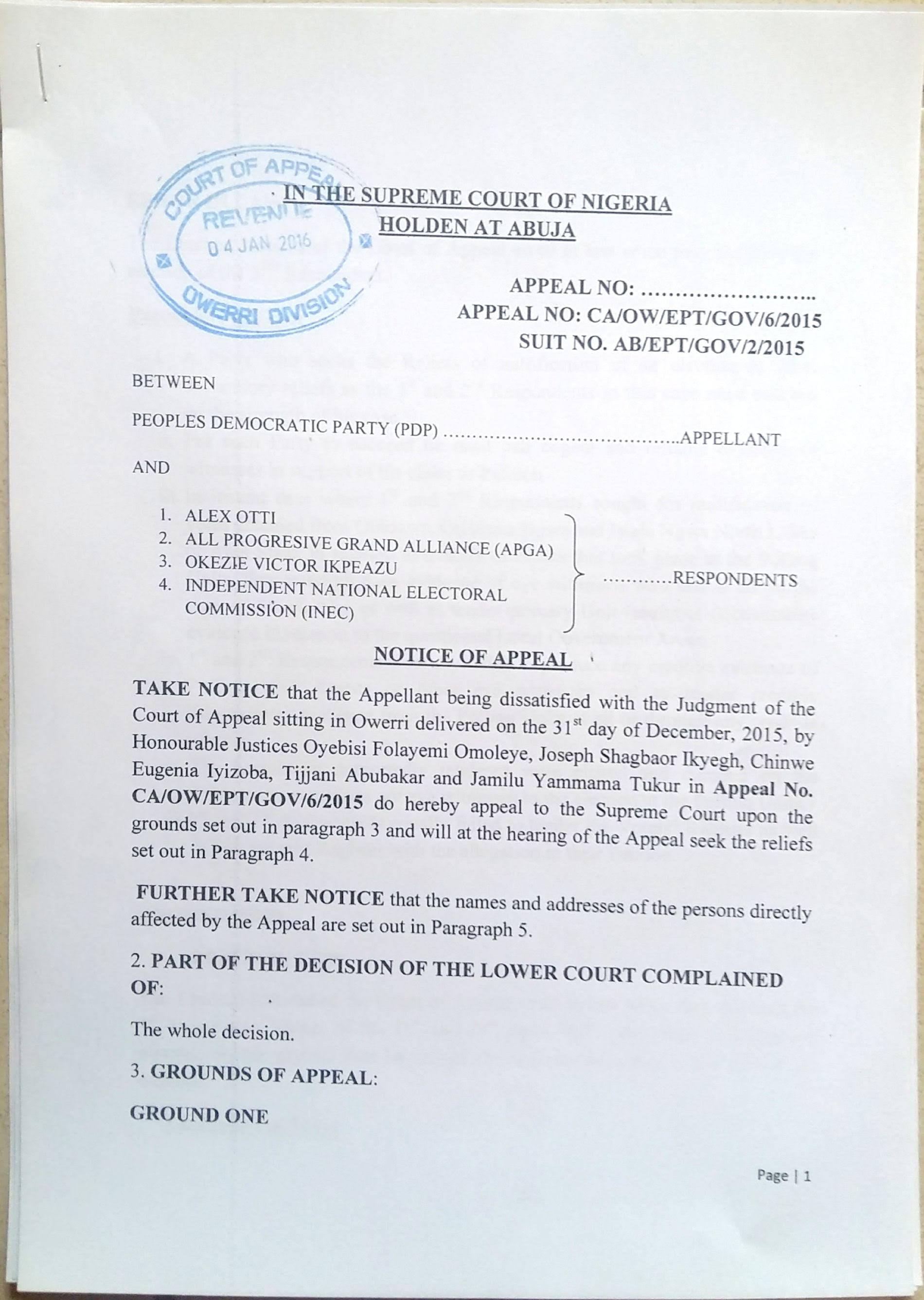 Following the Court of Appeal ruling by the panel of Judges in Owerri, Imo State invalidating the gubernatorial electoral victory of the Peoples Democratic Party [PDP] candidate, Dr. Ikpeazu as the Governor of Abia State – and ordering that the gubernatorial candidate of the All Progressive Grand Alliance [APGA] be sworm-in, the PDP has filed an appeal against the Appeal Court decision.
The Appeal was filed at the Supreme Court in Abuja on Monday January 4, 2015.
–
See court documents below.