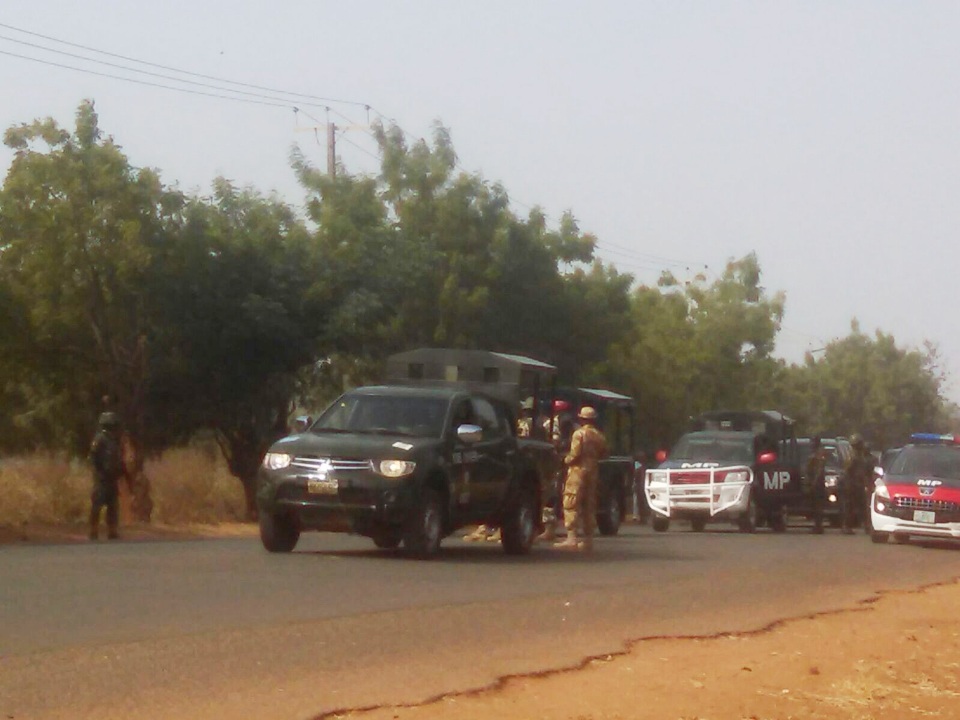 From Ibrahim Usman
At noon today, armed soldiers were seen in the precincts of Hussainiyyah Baqiyyatullah, Zaria, where members of the Islamic Movement were to carry out the hoisting of flag to usher in the new month of Maulud, the birth of the Holy Prophet of Islam.
Similar occasion was previously carried out on the same spot with free traffic flow under the supervision of the Movement's traffic warders.
When some brothers met the soldiers to understand their mission of the soldiers was, they took position and opened fire indiscriminately, killed many and took away seven the casualty to an unknown location.
Based on the foregoing, we believe that the military had pre-planned this and had acted according to their mischievous script. They came with their cameramen, videotaping the whole incidence while it lasted.
We are however surprised that, spokesman of the military Colonel Kuka Sheka Shamelessly came out in the media and issued a press statement to say, that it was an assassination attempt on the Chief of Army Staff on the order of the Movement's leader.
Why was it that there were no casualty on the side of the military, if it were to be an assassination attempt by Kuka Sheka?
What happened was never a clash, but a continuation of act of terrorism by the Nigerian military on the Movement, as was the case in the past. We are not surprised by this action, a s there were reports spread by the same military the night before that the Shi'ites were to avenge their dead by hired thugs on Friday in Gabari, a village in Zaria. Thesame military also spread rumour that, the Shi'ites had killed soldiers, all in attempt to justify today's dastardly act.
Kuka Sheka should know that, once bitten twice shy. The 2014 massacre of 34 members of the Islamic Movement, including 3 of Sheikh Zakzaky's children by the military; the attempt on Sheikh Zakzaky's convoy by the same military are still on our minds.
No governments can flourish successfully with disoriented military, full of trigger-itchy personnel and security operatives trained by CIA and Mossad.
Until the present government fish out this cabal in the military and bring the culprits to book, we will made to believe the government is condoning, violence and terrorism on innocent citizens.