Press Release
NDLEA Saves Spinster From Death, Arrests Syndicate Leader
The acting Chairman/Chief Executive of the National Drug Law Enforcement Agency (NDLEA), Mrs. Roli Bode-George has alerted members of the public that drug cartels had invaded Facebook and other social media platforms for the recruitment of drug mules. Mrs. Bode-George raised the alarm as the Agency foiled attempt by a drug trafficking organization to recruit a 37 year old lady, Ezeabata Uju Gloria on Facebook as a drug courier under the guise of marriage proposal. She was to smuggle 1.325kg of methamphetamine to Malaysia through the Murtala Mohammed International Airport (MMIA) Lagos when she was apprehended.
The arrest turned out to be a lifeline for the suspect as drug trafficking is punishable by death in Malaysia. A suspected leader of the cartel who masterminded the aborted smuggling of methamphetamine to Malaysia was equally arrested.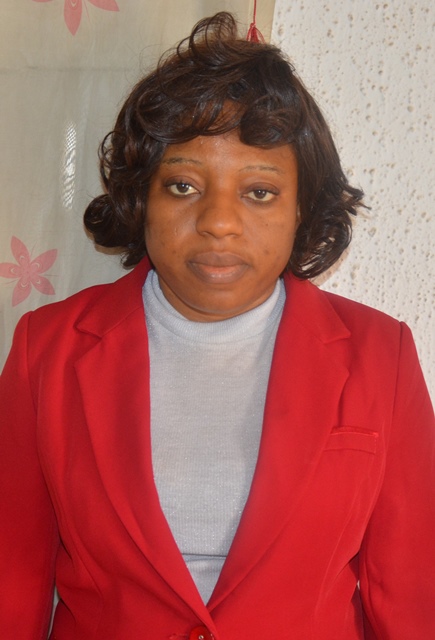 According to Mrs. Bode-George, "the Agency has uncovered plot by drug trafficking organisations to use the social media for recruitment of drug mules. After a painstaking surveillance, we have successfully foiled an attempt to smuggle drugs to Malaysia by a courier recruited online via Facebook. Members of the public should be wary of these antics, ascertain a wholesome relationship and report suspicious cases to the Agency. Some of the tricks to watch out for include marriage proposals to unsuspecting female victims, unsolicited generosity like cash and other gift items as well as offering all-expense paid trip to Asia, Europe, America and South Africa".
The NDLEA boss commended the swift intervention of the Agency that led to the arrest and subsequent prevention of the suspect from smuggling drugs to Malaysia where a Nigerian was recently sentenced to death for drug trafficking. "The NDLEA will not relent in her statutory responsibility of saving lives and promoting healthy and peaceful society. This arrest is significant considering the fact that Malaysia recently sentenced a Nigerian to death for drug trafficking. The mode of recruitment is also instructive because of its mass appeal to youths. I expect lovers of social media to learn from this arrest. Meanwhile, we are working hard to dislodge drug cartels and halt their sinister plots" she assured.
NDLEA commander at the Lagos airport, Ahmadu Garba said that Ezeabata Uju Gloria was arrested following the discovery of methamphetamine in her luggage. In his words, "Gloria was arrested during screening of passengers on an Ethiopian airline flight on her way to Malaysia at the departure hall. Substances that tested positive for methamphetamine weighing 1.325kg were detected in her luggage. The drug was concealed in twenty-six (26) packs of Indomie noodles in a bag of foodstuff containing plantain, pepper, melon and other spices. Further investigation led to the arrest of one Mr. Philip Maduabuchi Akpaka, 39, who allegedly coordinated the travel arrangement for Gloria and gave her the bag containing the drugs".
In her statement, Gloria who works with an accounting firm in Lagos admitted having a Facebook relationship that got her involved in drug trafficking. "I met a man on Facebook some months ago who lives in Malaysia. He told me while chatting online that he is from my State, Anambra in South East Nigeria. After some months, he proposed to marry me and I requested that he comes to Nigeria to meet with my parents as our custom demands. He promised to fulfill every marriage rite. Months later, he invited me to Malaysia promising to pay all the travel expenses. After several appeals, I decided to visit him. The day I was to travel, he told me to take along a bag of foodstuff sent by his mother from the village. I was given the bag at the airport but in the process of checking it in, drug was discovered inside packs of noodles in the bag and I was arrested" Gloria stated.
Philip also admitted preparing the travel documents of Gloria on the request of his friend based in Malaysia. "I am a transporter. My friend in Malaysia asked me to prepare travel documents for Gloria. He also asked me to give a bag to Gloria to take to Malaysia" Philip stated.
Both suspects will soon be charged to court for conspiracy, unlawful possession and exportation of narcotic drugs.
Ofoyeju Mitchell
Head, Public Affairs