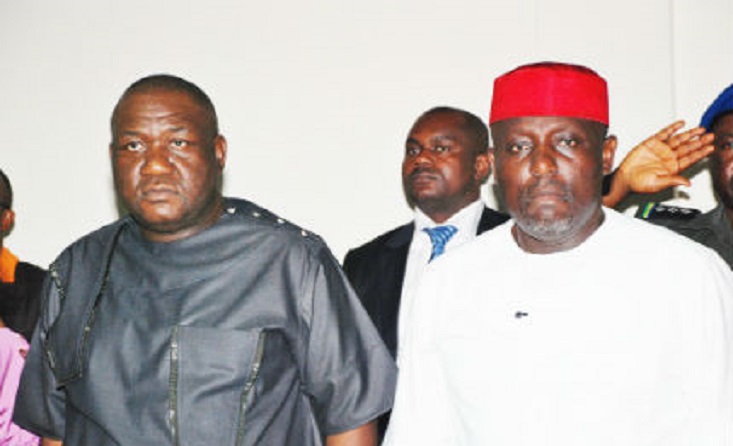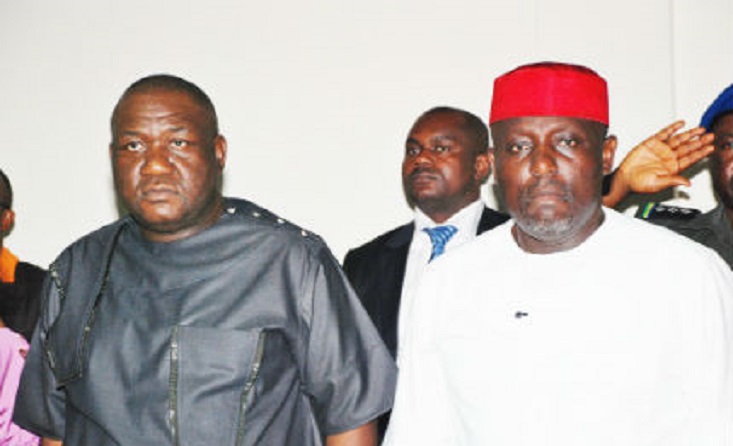 Angry Staff of the Imo State House of Assembly yesterday shut the gates of the assembly complex and stopped the corpse of the first speaker of the state legislature, Hon. Gideon Ndubuisis Atulomah from being laid in state.
The action of the workers, it was learnt, was to press home their demand for their six months salary arrears to be paid by the state government.
The action virtually created confusion among the lawmakers, while the deceased family and mourners as well as visitors to the complex were locked out for close to one hour.
The workers barricaded the gates of the complex and chanted angry and solidarity songs to depicts the state of their minds.
Speaking with journalists, the chairman of the state chapter of the Parliamentary Staff Association of Nigeria, PASAN, Mrs. Ngozi Ofoegbu, lamented that the workers of the Assembly had not been paid since six month while "some of our members have died because they could not afford money for medical treatment.
"We did this to show the world that we are still being treated as if we are no longer needed in the service. We don't understand this kind of heartlessness by the governor and his men. All we are asking for is that we be paid our salaries which were last paid in March 2015.
"You can't imagine that most of our members have not paid our children's school fees and all we get everyday from the speaker is that we should be patient. It's not fair"
It took the intervention of the speaker, Chief Acho Ihim, who through his chief of staff appealed to the protesting workers to allow the corpse into the assembly complex.
Meanwhile, the members of the state House of Assembly yesterday paid glowing tributes to Atulomah, a native of Umuabali in Umuahia South Local Government Area of the present day Abia State.
He reined as the speaker of the state assembly and represented Aba South State constituency between 1979 and 1983.
The Assembly members both old and new, led by the speaker, Chief Acho Ihim, remembered the legal luminary, who was said to have conducted the affairs of the House impartially.
Ihim described the deceased as sound, courageous and man full of wisdom, who laid the foundation the current legislature was enjoying.