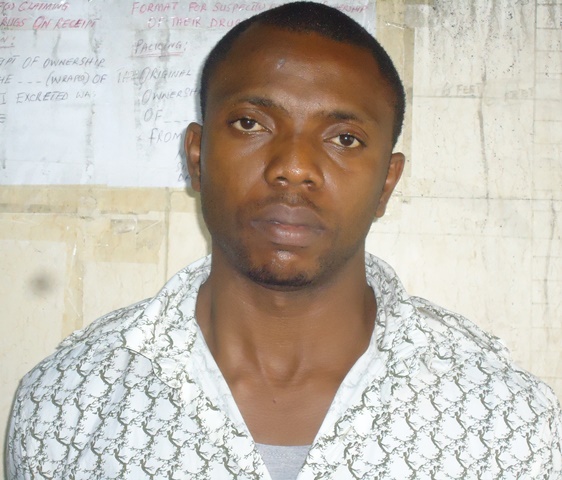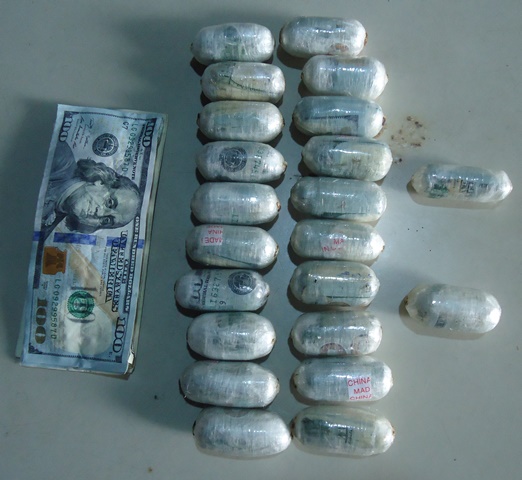 An attempt by a passenger to smuggle twenty-three wraps containing thirty-four thousand United States dollars ($34,000) have been foiled by officials of the National Drug Law Enforcement Agency (NDLEA). The suspect, Ozoh Ikenna was arrested at the Murtala Mohammed International Airport (MMIA) Lagos on his way to Brazil. The dollars were detected during screening of passengers on Etihad Airways flight to Abu Dhabi. The money was packed in wraps similar to narcotics and concealed in his boxer shorts.
NDLEA airport commander, Ahmadu Garba said that the arrest was facilitated with the aid of scanning machine. "The wraps of dollars found on Ozoh Ikenna were detected with the aid of scanning machine. We also conducted a follow-up operation where one Ogbo Emmanuel who gave Ozoh the $34,000 dollars was arrested" the commander stated.
Investigation activities conducted by the Assets and Financial Investigation directorate headed by Mrs Victoria Egbase revealed that the suspects are involved in the laundering of substantial amount of illicit drug proceeds. According to Egbase, "we were able to trace over two hundred and twenty-six million naira (N226,000,000) to one bank account belonging to the second suspect, Ogbo Emmanuel. The account name is Eternal God International Limited".
Ogbo Emmanuel hails from Umunya in Oyi Local Government Area of Anambra State. After his primary and secondary education, he travelled to Onitsha to learn automobile parts business. In 1996, he relocated to Lagos. In 2005, he left Nigeria for Gambia in search of greener pastures. While in Gambia, he travelled to Germany twice to purchase fairly used electronics. Ogbo came back to Lagos in 2008 and has been dealing in cosmetic business at the Trade Fair Complex.
Ozoh in his statement said that he was only a courier. "I live in Brazil since 2008. I was paid to smuggle the $34,000 to Brazil. They promised to pay me five per cent. I agreed to smuggle the money to alleviate my financial hardship. I could not swallow the wraps so I decided to hide it in my underpants" he stated.
Investigation also discovered that suspected drug proceeds were regularly deposited in the said bank account by members of an international drug cell that smuggles cocaine from South America to West Africa. Findings also revealed that the cosmetic business of Ogbo Emmanuel at Trade Fair Complex Lagos was a mere cover-up as his sales record did not justify the large flow of money into his bank account. A Hyundai Tucson Jeep was seized as exhibit during the raid operation.
Chairman/Chief Executive of the NDLEA, Ahmadu Giade said that the Agency is strategically targeting criminal wealth. "Asset forfeiture is one of the effective ways of responding to organised crime threats. We are working assiduously to trace and confiscate criminal wealth of drug syndicates. Strategic efforts are on-going to prevent the entry of drug proceeds into legitimate economy and criminal financing" Giade stated.
The NDLEA boss assured members of the public that in view of the overwhelming evidence linking the money to narcotics, the Agency will diligently prosecute the suspects. Effort is also being made to apprehend other members of the drug cell.