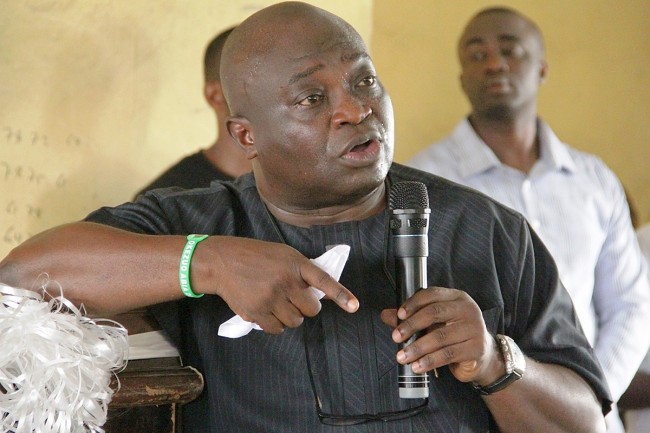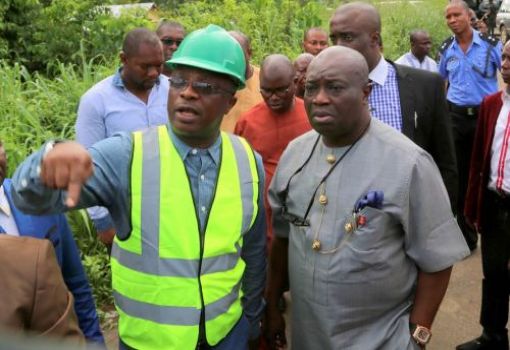 Dr. Okezie Ikpeazu can be described as a rare-bred in the Nigeria political landscape. Because his style of leadership is not typical of an average Nigerian Politician. He is never carried away by the splendour of power.
But rather his life style resonates Transparency, Simplicity and Hardwork. When he was appointed the Deputy General Manager of Abia State Environmental Protection Agency (ASEPA) Aba and Environs. Aba and Environs which was characterised by heaps of debris received a midas touch as the mountains of refuses was cleared. Street cleaners received their salaries as at when due, so as to boast their morale.
Feats that made the city sparkling clean. Thus, setting a standard for his successors. Dr. OKEZIE IKPEAZU, since assumption of office as the Governor of Abia State, has been ensuring that the dividends of democracy is equitably distributed to all the three senatorial zones of the state; Hence the slogan "Okezuo Abia " which shows that he is not a sectional leader. His all inclusive style of leadership has endeared him to all Abians both at home and in diaspora. Before the coming of his administration, the interest of the youths were relegated to the background. Whereas they are been touted as leaders of tomorrow.
The Governor been a youth has rightfully given the youth the ample opportunity to contribute their quota to the development of Abia State. Aba is the industrial hub of the East. But previous governments failed to tap into the business potentials of the state. In his bid to reverse this ugly trend, the peoples Governor embarked on an overseas trip with selected shoemakers in Aba to train them on modern shoe making techniques. A plan has been hatched to establish an ultra-modern footwear manufacturing factory in Aba.
When fully operational will see Aba shoemakers exporting shoes to all parts of the globe. What a lofty idea by our amiable Governor. Dr. OKEZIE IKPEAZU, been an astute manager of resources shunned an elaborate celebration for his 100 days in office. Which is still within his bounds. But rather he used that day going round the state inspecting ongoing projects and commissioning completed ones.
The Health sector has been given a boast by the present administration. A hospital was selected in each of the senatorial zones of the state, refurbished, equipped, and positioned to render effective health service to Abians at an affordable rate. Dr. OKEZIE IKPEAZU is an epitome of humility. His rejection of the title of "His Excellency" and slashing of his monthly salary by 50% are actions that have proved beyond doubt that all the good leadership qualities Abians are looking for are all inherent in Dr. OKEZIE IKPEAZU. All Abians should keep faith in the Abia project and give their unalloyed support to Dr. OKEZIE IKPEAZU as he is poised to take Abia to Eldorado.
God bless Dr. OKEZIE IKPEAZU
SSA on New Media
Ubani Newman Ubani.