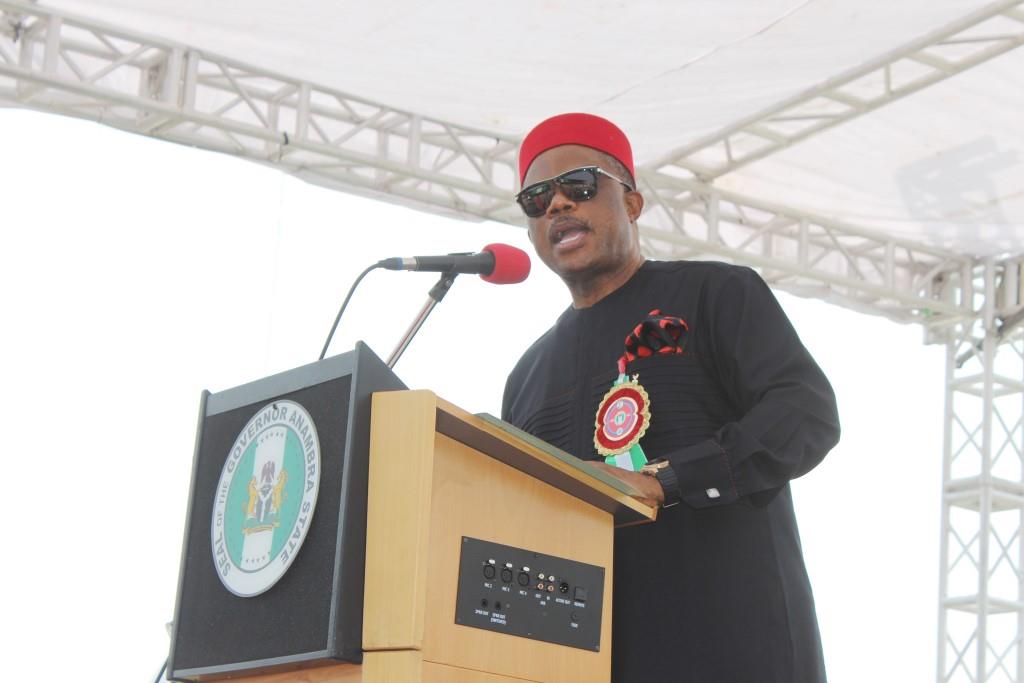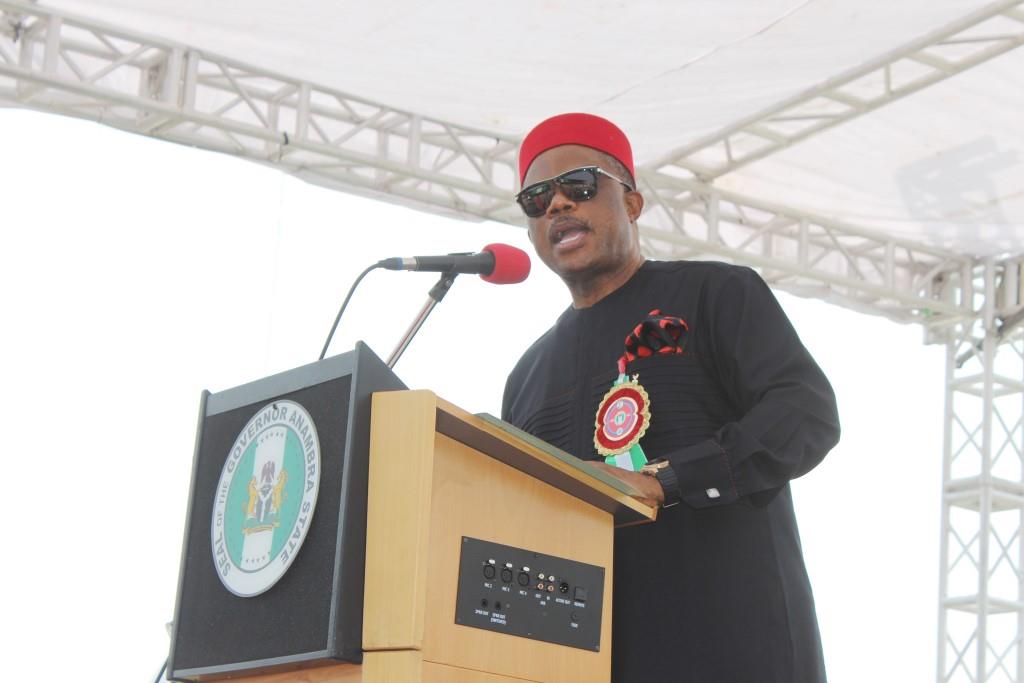 Our attention has been drawn to the somewhat comic and disappointing search for relevance by Mr. Ken Emeakayi, a member of the People's Democratic Party (PDP) in the state, with his Open Letter released to select journalists at a Press Briefing in Awka on August 17, 2015. In describing Mr. Emeakayi as a member of Anambra state PDP, we are of course only being charitable as it is not even clear if Emeakayi has not been expelled from the party by one or more of the numerous factions of the party currently at each other's throats.
Emeakayi and his sponsors ought to have known by now that Governor Willie Obiano is too busy to be distracted with the fecal vituperations of attention-seekers who want to beef up their falling profiles by attacking people in leadership positions. Quite naturally, our initial reaction to Emeakayi was not to dignify him with a response. However, for the benefit of some members of the society who might need a little illumination to understand the emptiness of Emeakyi's public showmanship, we wish to respond as follows – 
Local Government System and Administration
Emeakayi must have been seeking comfort in vacuous self-indulgence when he posited that Local Government System in Anambra State had become redundant in Anambra State under the Obiano administration. Pray, does this disillusioned member of a dysfunctional party live in the moon? All the roads, hospitals, schools and water projects going on in Anambra State bear testimony to an all-inclusive development agenda of the APGA government under Chief Willie Obiano. We would have Emeakayi and his fellow hate-mongers know that the characters who are drumming for him behind the scene would not even let the Third Tier of government exist in Anambra State in eight long years of their regime.  And by the way, the jury is still out on what became of all the local government allocations to the state during that period. 
On the question of inherited projects from the previous administration, it is obvious that Emeakayi enjoys playing to the gallery. That is possibly the only explanation of his futile effort to sell a lie to Ndi Anambra. It is on record that Governor Willie Obiano rose to power on the promise of continuity. All over Anambra, it is evident that Obiano has kept his promise by continuing all the projects he inherited from his predecessor. For instance, when Obiano commissioned the Nkpor-Amawbia Road he inherited from his predecessor and completed in record time, it attracted criticisms from detractors like Emeakayi who were surprised that the hard working governor of Anambra State had kept his promise. Isn't it shameful that the same machinery that went on the attack mode over the completion and commissioning of the Nkpor-Amawbia Road project has suddenly turned around to allege that Obiano has abandoned inherited projects? Isn't this thoughtless type of opposition politics embarrassing to the National Secretariat of the PDP which has so far adopted a dignified, substance-driven approach to engaging the government in power at the center?
APGA Secretariat Building
Chief Emeakayi was obviously scratching for substance when he alleged that Governor Obiano was funding the construction of the secretariat Building of the All Progressive Grand Alliance (APGA) from the coffers of the Anambra State government. One would have expected him to show greater knowledge of the way political parties raise funds for projects on account of his presumably long experience in politics but it is apparent that Emeakayi has serious gaps to fill in his learning. Nevertheless, it might be useful to remind him that parties all over the world are funded with donations and APGA is no exception.  As for the wild claim that the APGA National Chairman and Secretary are paid allowances by the government of Anambra State, it would be inappropriate to respond to a mere hearsay. We would advise Emeakyi to reserve such banters for the beer parlour where they belong.
Plan to Appoint Care-taker/Transition Committee
Once again, Emeakayi seems to be dancing in the shadows with this funny sooth-saying. It would be unwise to join issues with him on his purely speculative reverie. Obiano is too busy to waste time anticipating people who have nothing more serious to do than to second-guess him.
On Emeakayi's other Prayers
 It may be necessary to remind Emeakayi that barely one year in office, the Obiano administration emerged tops on the International Public Accounting System (IPSAS) survey of Nigeria's most transparent and accountable state, achieving over eighty per cent fiscal merit, the highest rating in the South-East zone. An Auditor of international repute and banker per excellence, Governor Willie Obiano's watchword remains the judicious use of resources.
Need we remind Emeakayi that at a time many states owe arrears of salaries and pensions, Anambra has continued to meet its obligations to the workforce and the society at large? Is it not petty and laughable that rather than applaud Obiano for adroit management of the lean resources of the state in a season of scarcity, Emeakyi has chosen to ridicule the honourable role of the opposition in a healthy democracy by choosing to cry wolf where there is none?   
Finally, it is obvious that Emeakayi is either trying to humour himself, or seeking undeserved attention or both in his ill-advised and poorly conceived Open Letter to governor Obiano. However, if his intention was to distract Governor Obiano, his handlers should advise him not to waste his time because the hardworking governor of Anambra State is too focused on his transformational mandate to be distracted.
Signed
James Eze
Special Assistant Media to the Governor