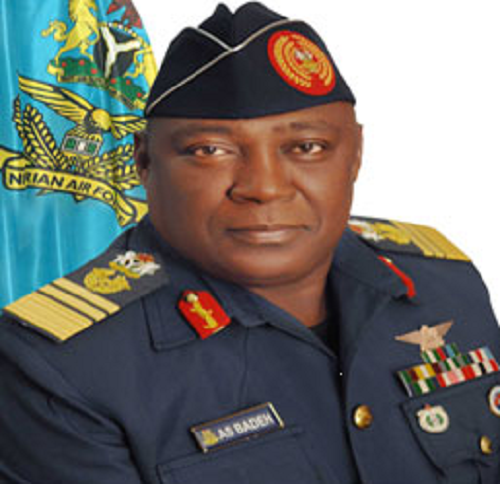 Oscar Chukwugekwu, Abuja
The pulling out parade (POP) of scheduled for Thursday in honour of the former Chief of Defence Staff, Air Chief Marshal Alex Badeh, at the Mogadishu Cantonment Parade Ground has caused the immediate postponement of the earlier announced screening of the newly appointed service chiefs by the Senate.
This was sequel to an invitation of the Senate President, Senator Abubakar Bukola Saraki, for the event by the Chief of Defence Staff.
Saraki had earlier announced at Wednesday's Plenary that the Senate would commence the screening of the newly appointed service chiefs at Thursday's Plenary session.
But hours, after the announcement, the Office of the Senate President was invited by the Chief of Defence Staff for the parade
"A pulling out parade is being planned in honour of the former CDS, Air Chief Marshal AS Badeh CFR to mark his formal disengagement from Service. I am directed to respectfully invite the Senate President attend the occasion. Please accept the assurances and esteemed regards of the CDS," the invitation, which was signed by Major General MA Koleoso for the CDS, read.
While presiding over the second Plenary session, after the Upper Chamber's five-week recess on Wednesday, Saraki had urged all serving senators to endeavour to be in attendance and punctual today (Thursday).
Saraki, who had also announced that the screening would begin at 10 a.m. prompt, also announced the constitution of the following committees: Senate Selection Committee, Rules and Business Committee, Ethics and Privileges Committee and Ad Hoc Committee on Publicity.
According to the Senate President, the 18-member Senate Selection Committee, which is charged with the responsibility of coordinating all other committees, is to be headed by Senator Ibrahim Gobir.
The Rules and Business Committee will be headed by Senator Babajide Omoworare and deputised by the Senate Majority Leader, Senator Ali Ndume, with Senator Kabir Marafa, Senator Barnabas Gemade and five others as members.
Also, Senator Samuel Anyanwu is to head the 11-member Ethics and Privileges Committee, and he is to be deputised by the Deputy Leader of the Senate, Senator Bala Ibn Na'Allah.
Meanwhile, the five-man Ad Hoc Committee on Publicity will be headed by Senator Dino Melaye, who has Senator Ben Bruce and Senator Eyinaya Abaribe as members.
With this development, it shows that the near two-month old brouhaha in the Senate is over, and the Upper Chamber might have settled for serious business in order to give Nigerians service and value for their money.
Light came to the tunnel of the Red Chamber on Tuesday when the embattled leadership of the 8th Senate received a vote of confidence from over 80 senators across party lines rather than the expected stiff opposition and rancour.