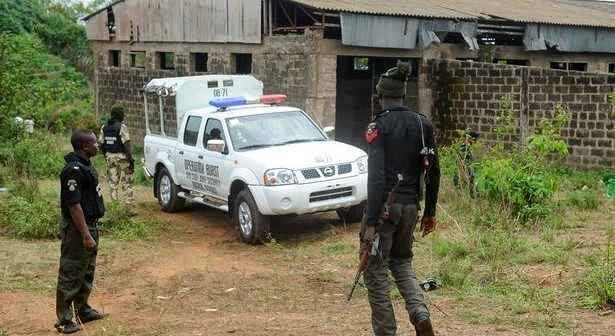 By Amos Igbebe
A Pastor of a Pentecostal Church, Pastor John Eritayo, has brainwashed a student of Delta State University, Abraka, leading to the student parting with his laptop, N50,000 and other valuable personal effects.
The development followed a special church service organized by the pastor where he called for seed sowing from members of the congregation as a prelude to receiving blessings from God.
A staff of the university who pleaded not to be named but whose son was the victim, told 247ureports in her office at the Site 3 of the Abraka Campus that the incident took place at the premises of the church prior to the commencement of the first semester examinations of the university.
She narrated that her son has been attending the church for about a month when the pastor preached a sermon that centered on faith and seed sowing. She explained that the pastor charged the congregation to give away all they have in order for them to become richly blessed. She said that her son hurriedly went to his hostel and returned with N50,000, his new laptop and his phone, all of which he dropped at the altar, without telling anyone about it.
"The report I got was that the pastor kept telling them that unless they sow the seed they cannot get their breakthroughs. He asked them to sow in order to reap and have faith in order to activate the blessings. My son, being religious, just rushed to his hostel and collected the money we gave him for his school fees and monthly allowance, all totaling N50,000 and dropped everything on the altar. He even added his phone and the new laptop that his father bought for him and gave away everything", the lecturer recounted.
She asked rhetorically that "Could you imagine that he did not even inform us about the whole issue? It was when they sent him out of the hall during the first semester examinations that a colleague came to ask me why I refused to pay my son's school fees and I was shocked to hearing that. And when I asked him, he reluctantly divulged the secret to me".
She spoke further that she went to see the pastor in the company of some friends to plead with him to refund the money and other items but he bluntly refused claiming that an offering sacrificed to God cannot be redeemed.
"My friends and I decided to meet the pastor to beg him for the items but he turned down our plea. He said that the seed was given as sacrifice and he cannot give it back to us because he did not compel my son to sow it. If not that I am a pastor myself, I would have arrested him for such action", she said adding that "we have to pay another school fees with extra N10,000 as penalty for late payment before he was allowed to sit for the exams".
Another lecturer in the university, who craved anonymity, revealed that "some of these boys especially those in campus fellowships constitute a religious menace and that is why Senate has taken a decision that any campus fellowship that is not an affiliate of a well recognized church should either merge with the bigger ones or vacate the campus. Some of them call themselves names like pastors, papas, mamas and even bishops just to extort students".
Our correspondent who spoke with the Dean of Students' Affairs, Prof. Temi Akporhonor, gathered that at present, there are over 120 registered campus fellowships in the Abraka campus, a figure that the Vice Chancellor of the University, Prof. Victor Peretomode, described as outrageous and needed immediate reduction.