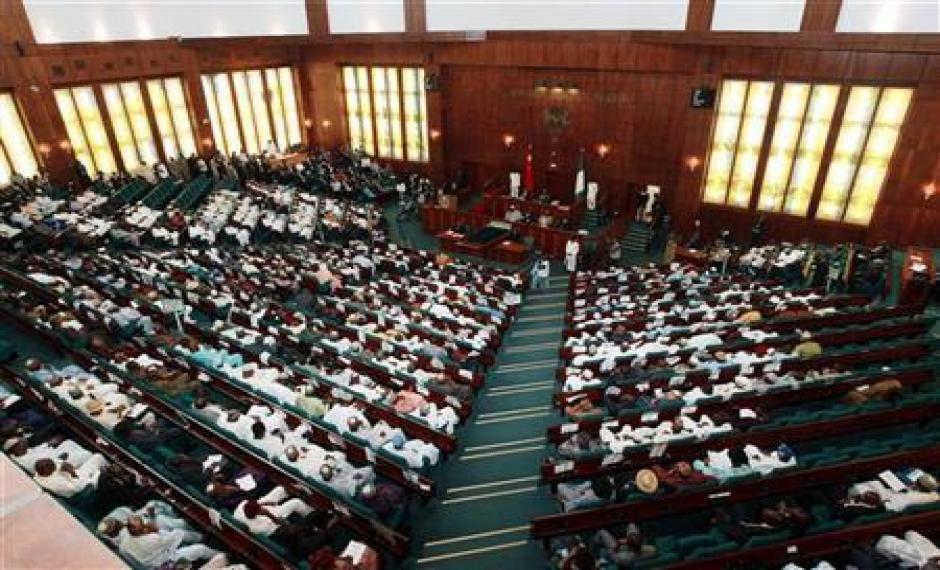 Teddy Oscar, Abuja
The curtain drew on the 7th Senate of the Nigeria's National Assembly on Thursday to mark its end, with the Upper Chamber revealing that it passed no more than 123 bills between June 2011 to June 2015.
This was disclosed by the outgoing Senate Majority Leader, Senator Victor Ndoma-Egba, who also hinted that a total of 115 motions were considered during the period under review.
Loading ...
"Between June 2011 and June 2015, a period spanning four legislative sessions, a total of 591 bills were introduced, out of which 123 have been passed, and others are at various stages of legislative processing and consideration. Within the same period, a total of 115 motions were considered with concomitant resolutions approved," Ndoma-Egba hinted, while delivering a valedictory of the 7th Senate of the National Assembly.
Ndoma-Egba added that some of the bills that were considered and passed include: Occupational Safety and Health Bill, Pension Reform Act Amendment (Repeal and Re-enactment) Bill, Same Sex Marriage (Prohibition) Bill, Administration of Criminal Justice Bill, Violence Against Persons Prohibition Bill, Discrimination Against Persons With Disabilities (Prohibition) Bill, Terrorism (Prevention) Act 2011 Bill and Proceeds of Crime Bill.
Ndoma-Egba further recalled how remarkable the 7th Senate was.
"It was scandal free, and it was stable. Its stability ensured the stability of the polity, and this stability guaranteed the peaceful elections we witnessed on the 28th March and 11th April, 2015, which highlighted our democracy.
"For once, a party in government lost to a party in opposition; a milestone in our democracy. Lessons must be learnt from the last elections: a second term is no longer taken for granted, incumbency has its limits, impunity is unsustainable anywhere, and internal party democracy is the only assurance to electoral victory," he added.
Meanwhile, the 7th Senate's attempt to give hope on the Fourth Alterations to the 1999 Constitution may have dashed, as the Senate deferred it to another legislative day.
The last minute attempt on Thursday, which aimed to override the veto of former President, Dr. Goodluck Jonathan, in the Constitution Amendment suffered a setback on the last day of the 7th Senate.
Entitled 'Constitution of the Federal Republic of Nigeria (Fourth Alteration) Bill 2015', it was the first item on the Order Paper (Presentation of a Bill), which stood in the name of the Deputy Senate President, Senator Ike Ekweremadu.
Rising to introduce the items on the Order Paper, Ndoma-Egba moved a motion that the first item be deferred to another legislative day.
The motion was given a support by the Senate Minority Leader, Senator George Akume.
It was, thereafter, that the valedictory session, the First Order of the Day (Third item) on the Order Paper, was introduced.
70 total views, no views today