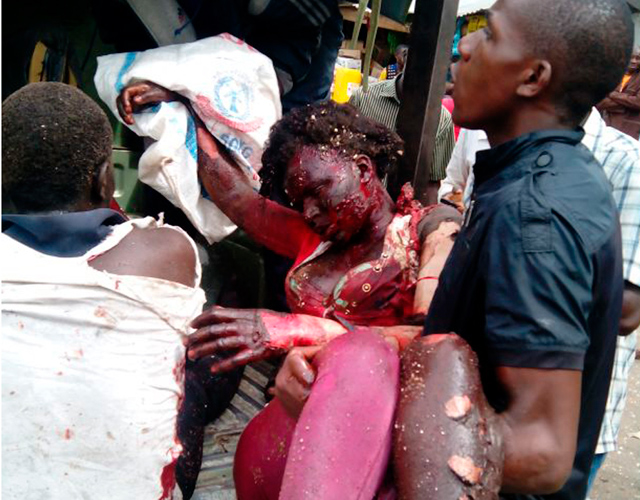 Twenty six people were killed on Saturday after a suspected suicide bomber detonated his Improvised Explosive Device (IED) in a Mosque near the Monday Market in Maiduguri.
A trader at the market, Mallam Modu Walama, told newsmen that the blast occurred shortly before the commencement of the afternoon prayer at the mosque.
"I had wanted to say my afternoon prayer but something told me to go inside the market.
"But immediately I left the vicinity, I heard a loud blast emanating from the mosque," Walama said.
He said that on hearing the blast, he took to his heels to escape being injured.
"I cannot say exactly the casualty figure but I know so many people died," Walama said.
Mallam Mohammed Abubakar, another trader, corroborated the claim.
"I think about 20 people died going by the magnitude of the blast," Abubakar said.
Reacting, Mr Aderemi Opadokun, the Borno Commissioner of Police, confirmed the blast.
"A suicide bomber strapped with IED exploded himself in Alhaji Haruna Mosque at Galadima Kyari drive Ali Kotoko Road near the Monday Market.
"The incident happened around 3.30 p.m., while Asar prayer was being offered at the mosque," Opadokun said.
"Twenty six people were confirmed dead while 28 were injured," he said.