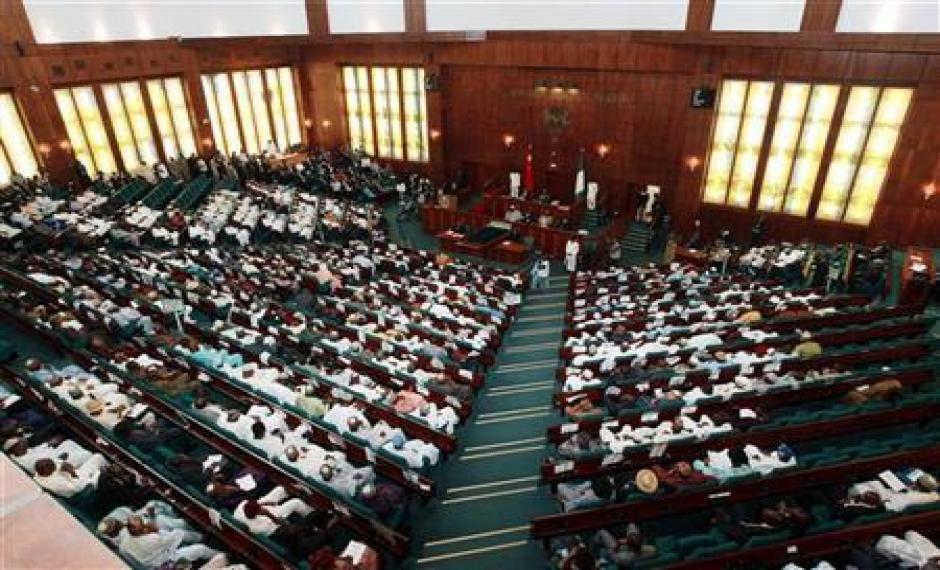 The House of Representatives on Thursday passed the 2015 budget of N4.4 trillion with an appeal to the incoming administration to submit supplementary appropriation to boost capital allocation for development and job creation.
Rep. John Enoh (PDP- Cross River), Chairman, House Committee on Appropriation, said the supplementary appropriation became necessary due to the near zero vote for capital expenditure caused by the fall in oil revenue.
He said that almost all the Ministries, Departments and Agencies (MDAs), had zero allocation for capital projects in the 2015 appropriation.
According to him, the development was "a perfect recipe for abandonment of ongoing projects and non-commencement of new ones.
"Having adjusted the benchmark to $53 and adopted same by the conference Committee of both the House and the Senate, we found that the proportion between recurrent and capital was so bad.
"So, we plead with the Federal Government and by extension, the incoming one, to reduce the gap between recurrent and capital by increasing capital votes using supplementary appropriation.
"However, the adjustment made does not make any significant difference as the gap still remains highly visible.
"It is our suggestion that Federal Government, as a matter of urgency, proposes a supplementary appropriation that aimes at boosting the capital expenditure.
"This will be the basis for achieving projected development drive and job creation.
"So, I urge my colleagues to support and help to pass this budget," Enoh said.
The budget, unanimously passed by members, has N375.62 billion as statutory transfers, N953.62 billion as debts service and N2.61 trillion for non-recurrent expenditure.
More than N2trillion was allocated to MDAs. Federal executive bodies under the Presidency were allocated N13.96 billion for their recurrent expenditure with little or nothing as capital allocation.
the sum of N231 billion was allocated to Service-Wide Votes among others.
The budget will be forwarded to the Senate for harmonisation before presidential assent.