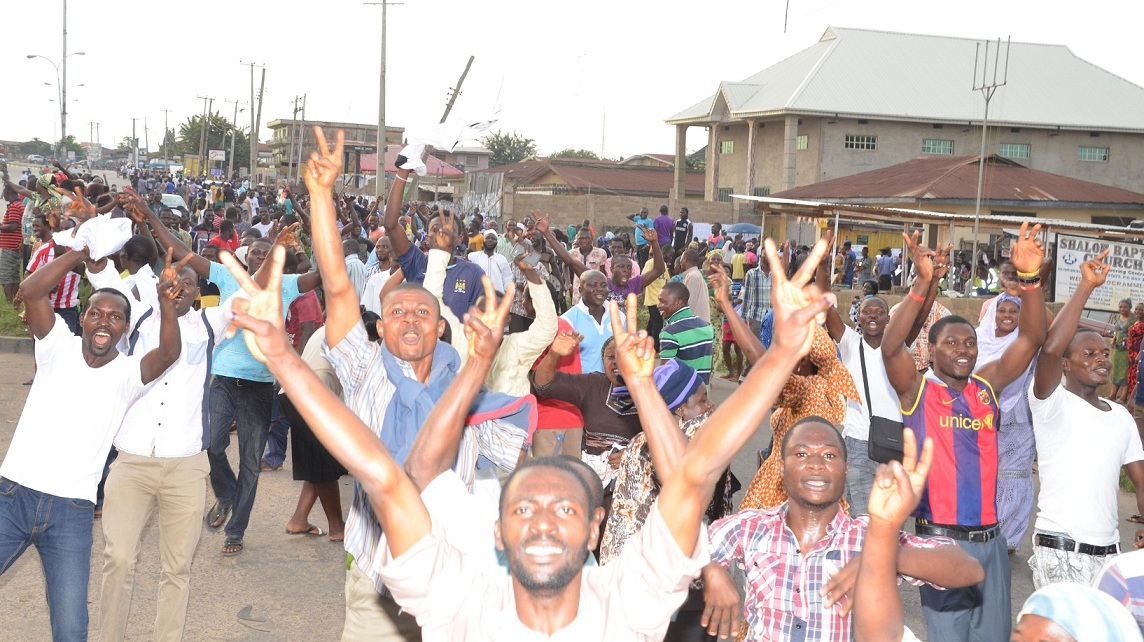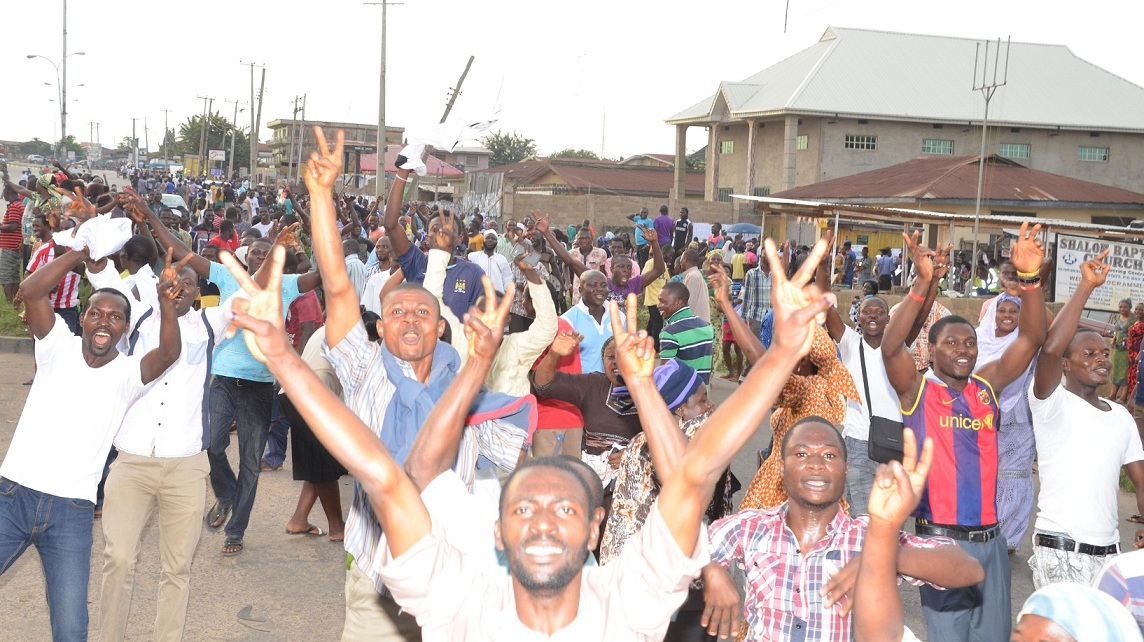 Jubilant crowd on Tuesday night took over the secretariat of the All Progressive Congress (APC) following the success story of Muhammadu Buhari in the 2015 Presidential Election.
The News Agency of Nigeria (NAN) reports that celebrants numbering over 2,000 danced round the party secretariat chanting victory songs.
Different dance groups, traditional drummers, well wishers and party chieftains exchanged pleasantries for the party's victory at the polls.
Some of the groups chanted with Buhari's name describing him as the needed change.
No fewer than 100 journalists comprising local and international media were also at the party's secretariat waiting to receive Buhari.
Security agents, including men of the Department of State Security Service (DSS) and the Police were seen at strategic positions within and outside the secretariat to ensure security.
Sen. Kabiru Gaya, who was elected to the Senate in 2007, representing the Kano South constituency on the platform of the APC, told NAN that the victory called for celebration since it was happening in the country's democracy for the first time.
"We thank God almighty for the opportunity given to us to have a good transition in this democratic era; I now believe that democracy is here to stay.
"We have been shifting from one party to the other but now I think there will stability; I hope Nigerians will accept this change in good fate for good things to come.
"The people have decided who they want and it is Buhari; we hope that he can make changes in this new dispensation,'' Gaya said.
NAN reports that another set of jubilant crowd blocked the T-junction close to the AP Plaza on the Adetokumbo Ademola way, Wuse II, Abuja, chanting APC slogans.