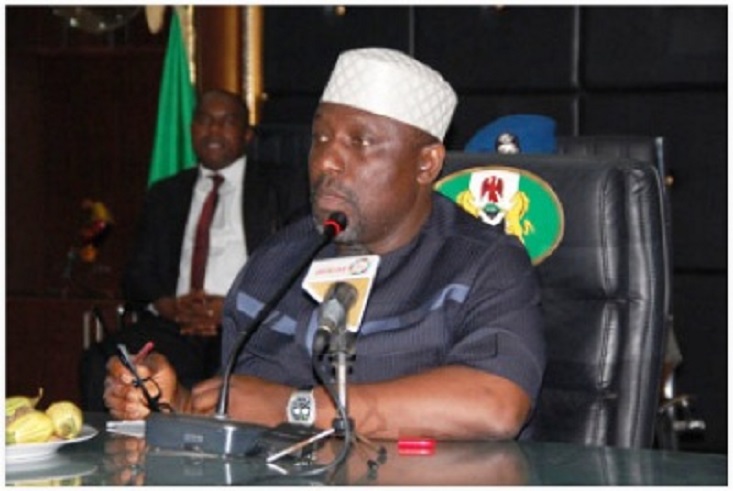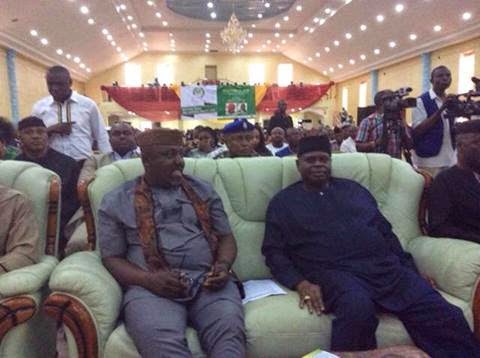 … Vows to reclaim lost NASS seats for APC
Governor Rochas Okorocha of Imo State and south eastern leaders of the All Progressives Congress, APC, yesterday absolved President Goodluck Jonathan of any complicity in the military involvement in rigging last Saturday's National Assembly election in the state.
He also hailed the president for his display of sportsmanship following the victory of Gen. Muhammadu Buhari of the APC during the presidential election last weekend.
Speaking at the meeting of the south eastern leaders of the APC in Owerri, Okorocha said the president would eventually become the Mandela of Nigeria if he continues to support the incoming administration without yielding to pressures from some of his party members to challenge the results in court.
He said Jonathan had exhibited great statesmanship and prevented what might have resulted to blood shed.
The governor expressed surprise that the president was never the brain behind the militarization of the electoral process in Imo State during the last Saturday's elections in which he said some politicians manhandled and intimidated his aides and commissioners in the presence of their kinsmen.
"I'm surprised that Abuja (Jonathan) was not part of the PDP's election rigging in Imo State. Some opportunists used their powers as federal appointees to recruit police and army and used same to intimidate our people who came to vote. Some of my commissioners were severely dehumanized before their kinsmen on the orders of these opportunists", he said.
While commending the Independent National Electoral Commission, INEC, for a job well done, the governor also reiterated that election did not hold in about 24 local government areas of the state.
He called on the INEC to investigate the complaints presented to it by the political parties to ensure a more credible electoral process and vowed to retake all the National Assembly seats which were fraudulently taken by the PDP with the assistance of INEC official and the military.
Okorocha used the opportunity to call on the Igbo leaders to join the APC to play the national politics in the incoming administration.
Also speaking, Dr. Ogbonnaya Onu hailed the Igbo for helping to drive the new change in the country, saying without them, the emergence of the incoming government would not have been possible.
He said however that it was good that the Igbo did not put all their eggs in one basket, but called his kinsmen not to be left out in the new diection which the country was moving.
To him, it was through this way that the Igbo could be able to rule the country without any hitches.