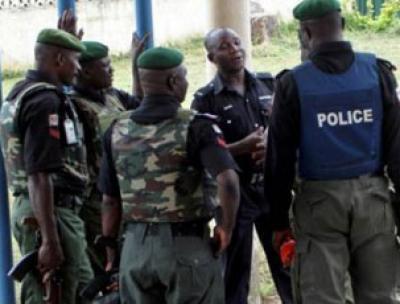 Press Release
The Inspector-General of Police, Ag. IGP Solomon E. Arase NPM, fdc is concerned about the recent attacks on the media houses, and journalists. He has therefore ordered water-tight security around media houses nationwide. This is in line with the mandate of the Nigeria Police Force to protect lives and property of the citizenry under the law. The IGP acknowledges the valuable roles of the media to the enthronement of democracy in Nigeria.
The IGP further advices citizens to be more vigilant and proactive and to report any suspicious movement or persons to the Police promptly for appropriate action.
Ag. CP EMMANUEL C. S. OJUKWU, psc
FORCE PUBLIC RELATIONS OFFICER,
FORCE HEADQUARTERS,
ABUJA.