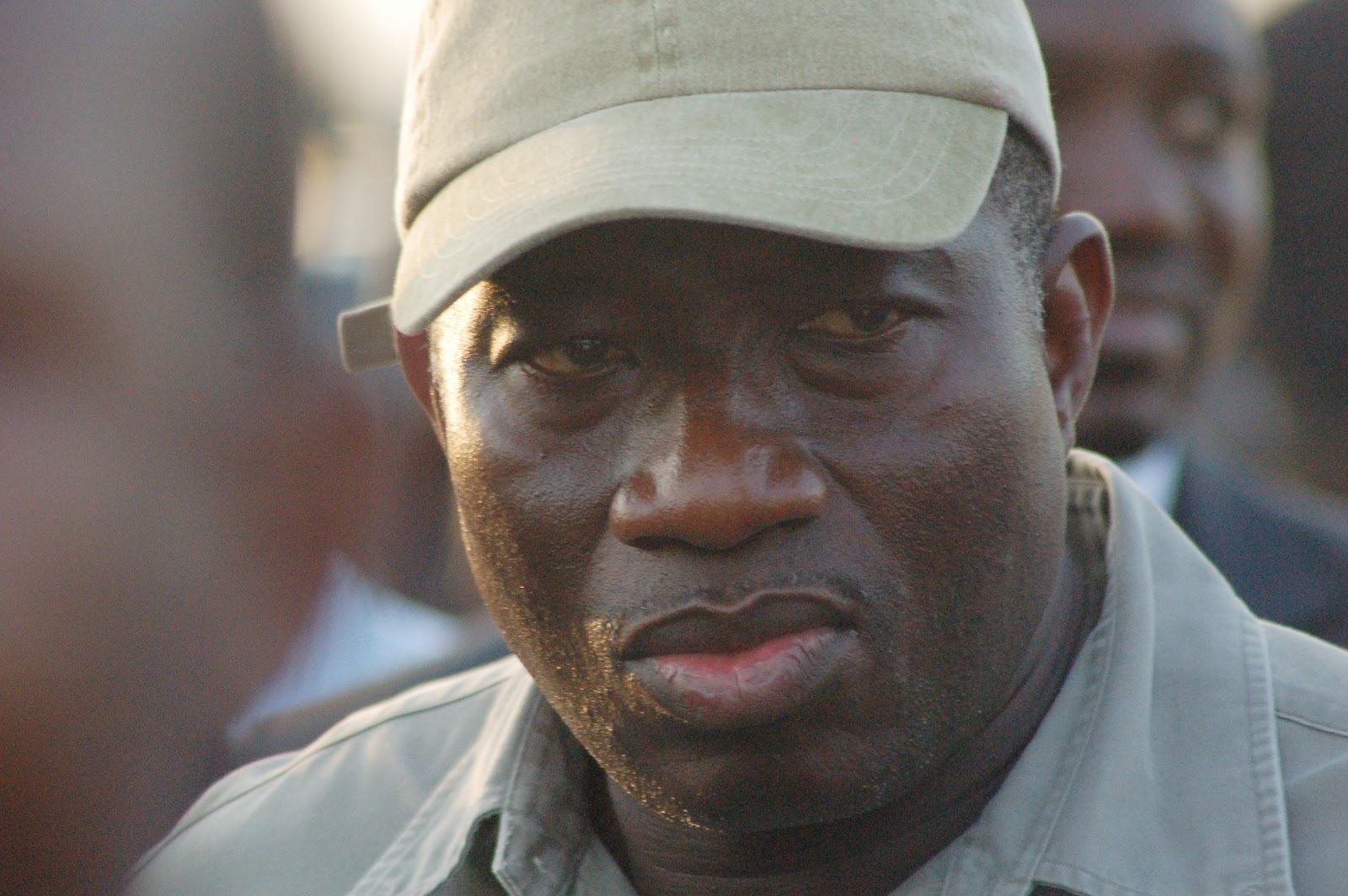 Christopher Uche, Yenagoa
–
Suspected gunmen dressed in Mobile Police uniforms weekend invaded the private residence of the Senior Special Assistant on Domestic Affairs to President Goodluck Jonathan, Dr Waripamowei Dudufa, located behind the Tower hotel in Yenagoa carting away unspecified items.
The gunmen, according to eyewitness account, repeatedly demanded to know the whereabouts of the Policemen guarding the house and when they were told they were not on duty, they  ransacked the whole house and destroyed the safe close to Dudafa's room.
The private security man on guard, Alhaji Mohamed Adamu,who confirmed that the gunmen were Ten in number,said the armed men banged on the gate ordering him to open the gate for them.
According to him, when he asked what was their mission, they told him they were from the Police headquarters in Abuja and they wanted to see the Policemen guarding the house.
"I asked them what they wanted and they said they were sent from the Police headquarters. I saw them wearing mopol shirts and trousers and I opened the gate. Immediately they came in they pushed me into my room and demanded the keys to the main house which I told them I don't have.  They used an electric cable to tie my hands and legs and sealed my mouth"
Adamu disclosed that armed men ransacked his room and found a bag where they found bunch of keys which they used to gain access to the main house.
He said one of his brothers, Ibrahim who went out came back and was taken by the gunmen to the boys' quarters to access a room where a nephew of Dudafa, Preye Okoru was sleeping.
Okoru in an interview stated that the gunmen slapped him severally and threatened to kill him if he does not show them where the Policemen guarding the house were hiding.
He said after he convinced them that the Policemen were not on duty, he was taken to the security house where his hands and legs were tied and his mouth sealed.
Okoru disclosed that he overheard them discussing with some people on phone and they asked for a vehicle to come and pick them after they had completed the mission.
He said he could not ascertain what they took in the house but he heard them dragging a big bag towards the gate when they were going.
Investigations revealed that the Bayelsa state Police command when informed of the incident dispatched a patrol van of the Operation Doo Akpor and a crack team of Police detectives to the house.
Dudafa is seen as a possible opposition to the administration of Governor Seriake Dickson, and is allegedly being sponsored by Dame Patience Jonathan to take over power from Gov. Dickson in the forth coming governorship election in the state.