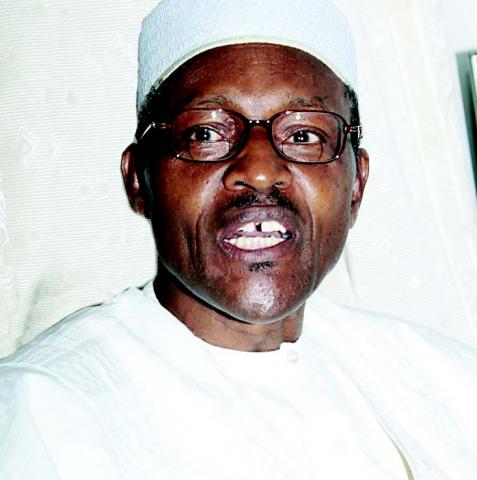 The most important ingredient of sustained national development in a democratic society is free and fair elections which non-accidentally forms the basis on which the Western societies that we admire  attained tremendous development.  On the 28th of March and the 11th of April Nigeria's rescheduled elections will hold in what is expected to be a tight race. This election would be the first time in Nigeria's history that an incumbent president facing re-election is having a stiff challenge, not because he failed as many would have us believe but because he has unlike other presidents allowed a progressive process of free and fair elections to be gradually institutionalised. Across Africa and many parts of the world incumbents as a rule are never threatened by elections because the electoral process is permanently rigged in their favour.
Indeed, the incursion of the military into Nigeria's politics in January 1966 and subsequent military advents were mostly occasioned by the rigging of elections and attendant disturbances by incumbents facing re-election. From Tafawa Balewa who feared that the coalition between Dr Nnamidi Azikiwe and Chief Obafemi Awolowo resulting in the creation of UPGA in 1964 would unseat him and thus entered into an unholy coalition with Ladoke Akintola the premier of the West that saw to a massive electoral heist in the Western region to Shehu Shagari who likewise in 1983 during his re-election bid organised a massive electoral heist. Both incidents led to military incursions one of them to a civil war and lengthy military rule that only terminated in 1999.
With the return of democracy and no lessons learnt, the beneficiary; Chief Olusegun Obasanjo continued the long tradition of election rigging when in 2003 during his re-election bid and subsequently he rigged all elections under his watch. The election rigging fiesta only started to change when President Goodluck Jonathan came to power and initiated electoral reforms.  Nigeria has since witnessed some of the freest and fairest elections under President Jonathan. Given the bloody convulsions and strife occasioned by previous traditions of election rigging, President Jonathan's electoral reform that has even endangered his electoral prospects would go down in history as Nigeria's greatest revolutionary change. For those who say the President has failed, there is no greater achievement than the reform of an electoral process that historically engendered so much mayhem and even a bloody civil war.
Under president Obasanjo and other presidents who were serial election riggers, nobody would have given the opposition any chance in hell of winning, but today many including the opposition themselves speculate on winning because the reformed electoral process has created that possibility.  Ironically; for that alone even if President Jonathan loses, he would still go down in history as Nigeria's greatest president.  Being a diehard democrat, it matters less who i support as I believe that whoever wins a democratic contest should be invested with power.
Nigeria like much of Africa is essentially a neo-patrimonial state where governance is all about clientelism and elite patronage. Whoever wins nothing much will change as the fundamentals of a new-patrimonial state will continue to be evident. Already much of the campaigning has been laced with lies, propaganda and unbelievable hypocrisy. Accomplished looters who participated in ruining the nation are shouting change without exactly telling us how they will bring change when they have been part of the problem.  No clear and articulated manifesto is evident on both sides and the APC has practically no answer to the existential Nigerian question going by their avowed refusal to implement the national conference report.  The hypocritical hoopla about corruption by the APC has also turned out to be fake as Buhari has promised not to probe past leaders ostensibly as a strategy to shield stupendously corrupt APC stalwarts/sponsors such as Tinubu, Amaechi, Saraki and other co, travellers.
Without probing all those who have looted the commonwealth how then is Buhari different from President Jonathan if he has already compromised even before getting to power?  How can creating a legion of untouchable billionaires who have sucked the nation dry solve Nigeria's corruption problem? Since looters will always be looters and some of those untouchable looters are bound to be part of any government that wins how can pardoning them be a solution?  There is too much deceit and too much hypocrisy in this campaign. Little wonder the election is driven by emotions and tribalism rather than by reason. The more reason why beyond all the noise nothing much will change whoever wins.
Lawrence Chinedu Nwobu
Email: lawrencenwobu@gmail.com
Refs:
http://newtelegraphonline.com/i-wont-probe-former-leaders-says-buhari/