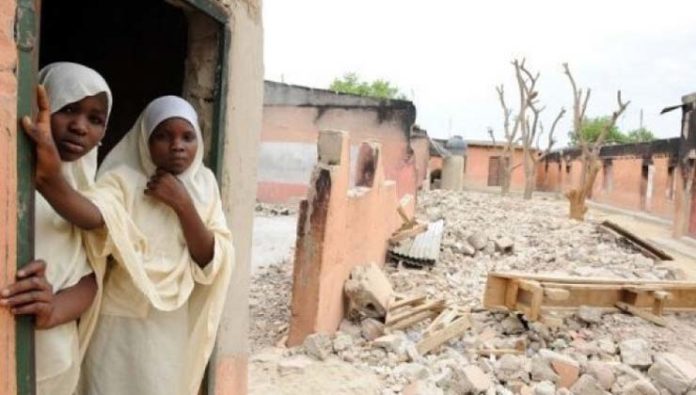 The Chibok Community in Borno on Sunday lauded President Goodluck Jonathan for sending Alhaji Mohammed Wakil, the Minister of State for Power, to reassure them of safe return of the abducted students of the Government Girls Secondary School, Chibok.
Wakil had last week held meeting with members of the community in Maiduguri on the orders of President Jonathan.
Hajiya Hauwa Chibok, a spokesperson of the community, made the commendation in a statement in Maiduguri.
"I, on behalf of Chibok women, write to thank President Goodluck Jonathan for sending one of his ministers, Mohammed Wakil, to sympathise with us and reassure us over our missing daughters.
"Wakil briefed us on the security efforts being made to rescue the girls and we appreciate it.
"We are from Chibok, not Damboa, and the minister met us at about 10 p.m. on Thursday morning in Maiduguri.
"He was with us for two hours. We prayed together for our daughters and we prayed for the military.
"On behalf of our people , we convey our appreciation for the visit.
"We prayed God to bless the efforts of our military," she said.