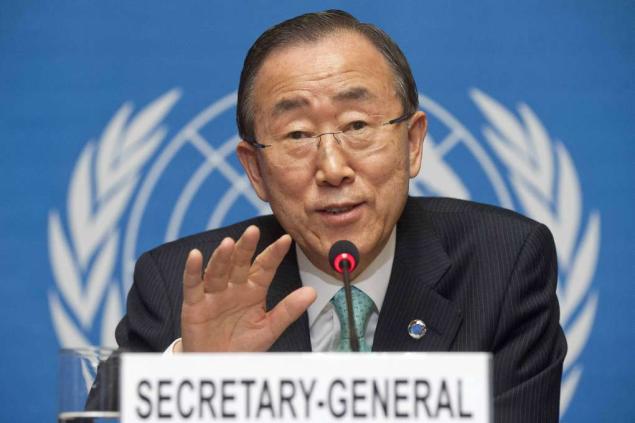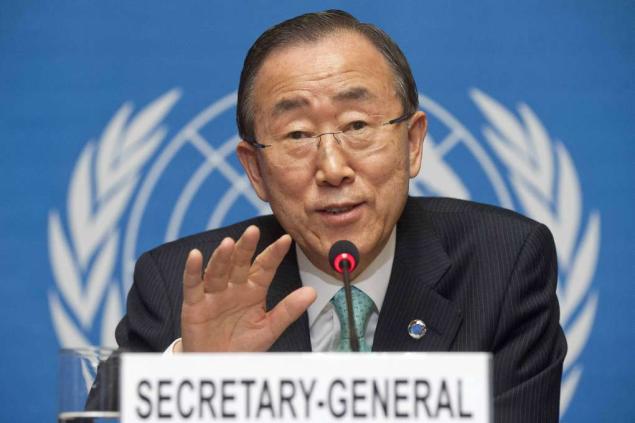 The UN Secretary-General Ban Ki Moon on Tuesday applauded President Goodluck Jonahan, the political parties and Nigerians for the maturity they exhibited in following the postponement of the 2015 general elections.
The UN secretary-general gave the applause in a message delivered through his Special Representative for West Africa, Mohammed Ibn-Chambas, when he visited President Jonathan in Abuja.
The envoy, accompanied by former Head of state Gen. Abdulsalami Abubakar, spoke with State House correspondents after a closed door meeting with the President.
"The secretary-general wished me to commend Mr President, other leaders of the political parties and Nigerians as a whole for the maturity that has been demonstrated so far in this whole preparations towards general elections which are now scheduled later in March.
"We saw first of all the primaries; there was a lot of speculation about how they will go. They transpired in a very calm and peaceful manner.
"The campaigns started and again Nigerians have demonstrated a lot of maturity in the general manner in which the campaigns have taken place.
"Naturally in periods such as this there will be heightened tension and heightened rhetoric. But on the whole we have seen very little violence associated with this process.
"And this is the same also with the postponement where there was a lot of speculation about what will happen.
"So far, this process is proceeding in a very calm, peaceful and credible manner and this is the wish certainly of the UN and also the many fans of Nigeria
"It is our expectation that all will continue to exercise restraints and keep this process clean and that at the end of the day Nigerians will accept the outcome of the vote of the people."
The UN secretary general also said that the extension would provide an opportunity for more Nigerians to obtain their Permanent Voter Cards.
Ban also expressed disgust over the Boko Haram insurgency and pledged support for the war the country was waging to degrade the insurgents.
"UN stands firmly behind Nigeria in its legitimate fight against Boko Haram terrorism.
"Mr President has the assurance of Secretary-General for the recent initiative whereby the Lake Chad basin commission will be the platform to anchor the multinational task force which is being put in place.
"There will be the support from the UN through the Department of Peace Keeping to ensure that the concept of operation and planning and other activities to ensure a truly joint operational force with a clear command and control and unity of purpose among the contributing countries, contributing troops, from the different countries that they all work as one and geared their efforts towards degrading and eliminating Boko Haram.
"And in this you can count on the strong support of the United Nations."
The secretary-general also said the UN would work with the Nigerian authorities to offer humanitarian support to the Internally Displaced Persons in the affected states.