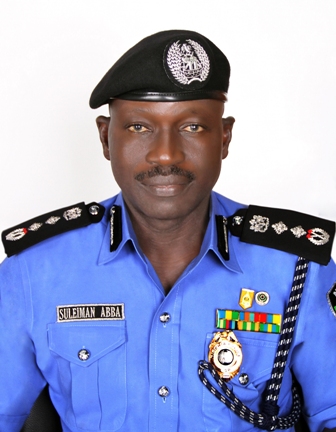 Press Release
As IGP allays the fears of members of the public
The Inspector General of Police, IGP Suleiman Abba CFR, NPOM, NPM, mni has directed Special Forces in the Police, which  include officers and men of Special Protection Unit (SPU) and Counter Terrorism Unit (CTU) to provide special security for INEC materials and officials as well as its Ad-hoc staff during and after February, 2015 general elections.
The IGP stated this while appraising the preparations for general elections during a briefing with senior officers in Abuja. This directive further demonstrates the readiness and the resolve of Nigeria Police Force to protect our nascent democracy and to ensure hitch free and credible general elections.
It was equally restated by the Police High Command that some of the strategies put in place to ensure free and fair Polls in February 2015 by Nigeria Police Force are already being implemented. It also allays the fears of the members of the Public before, during and after the general elections as they are enjoined to fully collaborate with the Police and report any suspicious movement in their areas to the nearest Police station.
Ag. CP EMMANUEL C. S. OJUKWU, psc
FORCE PUBLIC RELATIONS OFFICER,
FORCE HEADQUARTERS,
ABUJA.