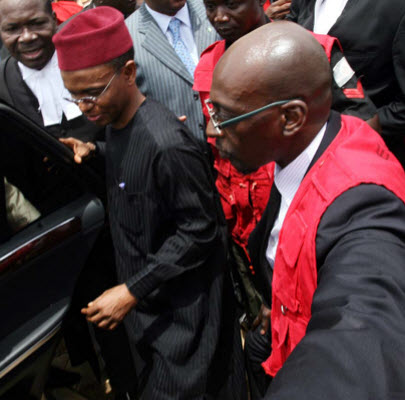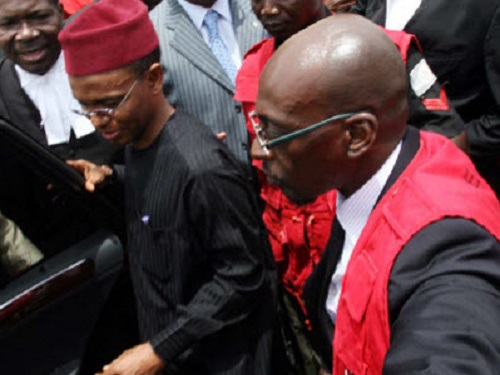 From Sunday Isuwa, Kaduna
Running mate to Kaduna State All Progressive Congress (APC) gubernatorial Candidate, Hon Bala Barnabas Bantex has said that the poor performances of the Peoples Democratic Party (PDP) led government has made it easier for the opposition party to win in the February election.
Bantex,  a former Chairman of Kaura LGA, Member of the House of Representative and now a running mate to Malam Nasiru El-rufai said he is now happy that Kaduna masses no longer condone deceit.
"I can tell you confidently that PDP has campaigned against itself. They have campaigned for the opposition party," Bantex said.
Bantex who was speaking ahead of next Tuesday's state wide campaign, also dismissed insinuation that there administration, if voted into power, would demolish some communities including Gonin- Gora.
"El-rufai was in Abuja to bring development and implement a master plan. Abuja was becoming a lawless city where houses were build along power lines. It was a place where places of worship where taken over by Market. So, he work hard to make Abuja the dream city even though such dream has been tempered with," Bantex said.
"In Kaduna, there is no such plans. We don't have any plan to demolish a community. Places like Gonin- Gora where people have been carrying out propaganda will get good roads, water and electricity."
"The Gonin Gora people have been talking about, will now received government presence. The value of the land of Gonin Gora will increase because of the development we will take to the area. We are here to protect and develop the people," Bantex added.
The El-rufai running mate said Kaduna which is the centre of the North that is entitled to wide spread development is experiencing nothing of such.
"By the grace of God, we will succeed in Making our dream state great again. El-rufai's government will set the pace for all Nothern state to follow.