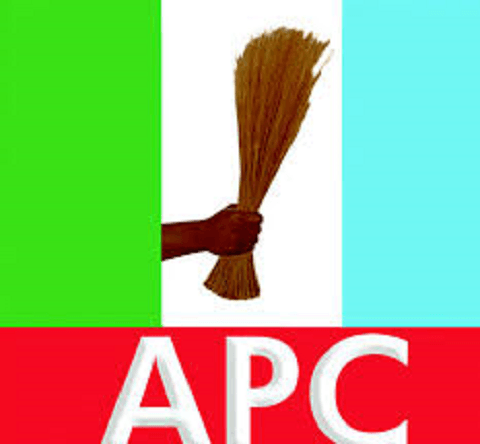 APC does not stand for change because those pushing for the change do not believe in the same change they are peddling Nigerians have turned on the flash lights and scrutinized the APC flag bearer and subjected him and his past deeds and utterances to sunshine test.  Our findings are ugly and deserve no rash decision that could send the hands of the clock decades back…………Dr. Udeh
Cruising down the highway to UNN, I felt a sense of peace and serenity as I glanced through the hilly topography and vegetation whizzing through the windows of my SUV.  It was nice scenery made wonderful by the smooth well-manicured brand new highway from Nike to Opi Junction courtesy of the transformation programs of the performance excellence Governor Chime of Enugu State.
My mission was not the usual jolly trip to my great in-laws of Orba-Nsukka to be lavishly entertained and pampered starting from freshly brewed palm wine,  punctuated with the local delicacies of 'otipili' or 'ayaraya' and finalized with a full course meal. And it was not in search of the next governor of Enugu State, Rt. Hon. Ifeanyi Ugwu –Gburu Gburu who has already won the election. No, it was not.
Rather it was a more ominous journey clouded by fear and trepidation.  However I did not allow the thought derail my purpose which was to felicitate two great brothers who were being honored by University of Nigeria for their differing but enduring accomplishments.
First is His Excellency, Deputy Senate President Dr. Ike Ekweremmadu, IkeOha Ndiigbo who was honored with an honorary doctorate degree.  Without boring you with the litany of his accomplishments which made the award well-deserved, I brought along one of the thousands of students who benefited from IkeOha scholarship program to witness her benefactor being honored by a great institution UNN.
Expectedly, this academically gifted young woman who lost both parents at tender age but still achieved her academic goal of earning degree courtesy of IkeOha Foundation, was overwhelmed with emotion as the ceremony was going on.   It was a good experience.
Second is a much younger brother who left an indelible mark in the short period I have known him.  Dr. Okey David Ugwunta is the Senior Special Assistant to the President of Enugu-USA.  The young Doc as I call him is very resourceful and gets things done despite the bureaucratic bottlenecks tossed in the way.
More importantly, Dr. Ugwunta was exceptionally instrumental in the success of the recently concluded Enugu-USA Medical Mission and there is no other way to show appreciation than to stand with him and celebrate as he was crowned academically with his earned doctor of philosophy (Ph.D.) in Banking and Finance.
Perhaps, this trip to UNN would have been marked by the swagger of successes and joy instead it was dotted with threateningly inauspicious possibility made evident by numerous sign boards starring General Buhari, the APC presidential candidate wearing 'ishi agu' and his new title – OgbuAgu 1 of Aba as he propagates change.
Ordinarily, I am not in the business of challenging people's title in our title-craze society especially in this electioneering campaign season.  The APC presidential candidate against his own stand is a free citizen of Nigeria who has the right to take or accept any title however I insist that such title fit the past activities of the recipient.
OgbuAgu of Aba carries deep meaning of a man who has been through feats of accomplishments.  However, in the case of the APC flag bearer the opposite is obvious which necessitates the most appropriate title to be Ogbu-Mmadu 1 of Nigeria signifying the judicial murder of three young Nigerians by his administration.  And the situation is made worse by the illusive message of change the Ogbu- Mmadu is peddling on behalf of his party APC.
Ironically, many in the APC fold including the flag bearer himself do not believe in the same prescription of change they are selling to the gullible Nigerians.  Many of them by their utterances and deeds have proven that the change is nothing but paranormal phenomena —all coated with sweet and wrapped in doomy packages. Close interrogation of the illusive APC change leaves trails of evidence that what appears as change is indeed a change to the worse.
Typical example is a prominent APC chieftain, Mallam El Rufi who in 2010 said it succinctly and I quote;…."General Buhari should just disappear.  He should give way to a new set of people with new ideas.  Young people preferably.  Obama is 48 and Cameron is 43 for God's sake. So, why are we recycling leaders that ruled this country 25 years ago?"
El Rufi continued…"I think we will not make progress until we break the link from the past and just move on.  70 percent of Nigerians are below the age of 40.  Many of these young people, the next generation, as they are called, are on Internet services such as Facebook and twitter, using Blackberry and if you ask any of these people (Buhari) running for presidency, they will think that Blackberry is a fruit".
Additionally, General Buhari lend credence to El Rufi position when he declared in 2013 that "an attack on Boko Haram is an attack on the North" that "Muslims should only vote for Muslims", that "why should Christians be concerned when Muslims cut off their limbs under Sharia", and that "after all the limbs that are being cut off are Muslim ones and not Christians; so why should Christians bother about it?" See more at: http://www.vanguardngr.com/2014/12/questions-general-buhari-must-answer-fani-kayode/#sthash.iS8cOjZI.dpuf
Prior in 2001, General Buhari went ballistic on the issue of Sharia when he spoke at a Seminar organized by the Supreme Council of Sharia….."Sharia should be introduced in full across Nigeria….I will continue to show openly and inside me the total commitment to the Sharia movement that is sweeping all over Nigeria….God willing we will not stop the agitation for the total implementation of the Sharia in our country.  It is a legal responsibility which God has given us, within the context of one Nigeria to continue to uphold on the practice of Sharia wholeheartedly…what remains of Muslims in Nigeria is to redouble their efforts, educate Muslims on the need to promote the full implementation of Sharia law".
Furthermore, to convince the doubting youths, it is appropriate to revisit some of the deeds of the APC presidential candidate.  The fact is that APC candidate has applied to preside over the 170 million people of Nigeria and we have the right to examine not just his utterances but his past deeds.
Perhaps, the key to democracy are due process and rule of law.  General Buhari in 1983 led a coup that forcibly overthrew the democratically elected government of President Shehu Shagari.  He suspended the constitution and enacted Decree 2 which granted his military government the power to arrest and detain anybody without trial.  Such anti-democratic candidate could go beyond third term to metamorphose into life president.
Then General Buhari did not stop there.  He was so intolerant of opposing view that he promulgated Decree 4 which gave him power to throw journalist into jail without trial.  Veteran journalist Nduka Irabor and Tunde Thompson were victims of such brutality.
Most heinously, the APC presidential candidate as Military Head of State was law unto himself.  He had no respect for rule of law.  He executed three young Nigerians by applying draconian death decree retroactively to cower Nigerians in 1985.  Years later he boldly shunned the Justice Chukwudifu Oputa led Human Rights Violation Investigation Committee where he had a chance to seek redress for the crime of judicial murder.
Paradoxically, El Rufi fiery diatribe buttressed by Buhari's deeds and utterances provide enough evidence that the change purveyors are nothing but snake oil salespeople who do not believe in whatever they are selling to the gullible Nigerians.  Today, the same Mallam El Rufi is the APC governorship candidate for Kaduna State where he is telling Nigerians that General Buhari is the best thing to happen to the world since sliced bread.
Granted President Goodluck Jonathan might have performed a tad below expectation.  Yes, he could have done better but the wheel of democracy churns slowly and steady.  He is trying and deserves another chance.  As a teacher if Mr. President were to do his 5 years at the helm as final project.  His grade would be C-minus for he did not perform to my expectation.  However, there is room for improvement if given a chance.  On the other hand if the APC candidate were to turn his 20 months reign of terror into a final project.  His grade is a resounding F with recommendation to go for remedial class before retaking the class.
In conclusion, my trip to UNN convocation was made smooth by the infrastructural development of Gov. Chime.  The reason for the trip was achievements of one of the products on democracy, DSP Dr. Ekweremadu and a young and bright doctoral graduate Dr. Ugwunta. The fate of these accomplishments hang in balance if in the most remote possibility Nigerians bite from the illusive apple of APC change poisonously tainted as paranormal phenomena.
Most grievous is the impact on the brilliant and young people in Dr. Ugwunta group who will have no choice but to escape the looming tyranny out of the shores of Nigeria to greener pasture necessitating another round of self-inflicted brain drain on Nigeria
Finally, Nigeria cannot afford to ignore the dangers lurking in the shadows of our development and progress.  Nigerians have turned on the flash lights and scrutinized the APC flag bearer and subjected him and his past deeds and utterances to sunshine test.  Our findings are ugly and deserve no rash decision that could send the hands of the clock decades back.  As Professor Soyinka right advised, President Jonathan is the first president without any ties to the military mafia.  His continued leadership is the only option to get Nigeria and Nigerians to the Promised Land of democracy and good governance.
Dr.  Ezejiofo Sunny Udeh, adjunct- professor of strategic management, a social commentator and 2011 PDP aspirant for Federal House of Representatives, Udi-Ezeagu Constituency, writes from Enugu, Nigeria