By Ikechukwu Emeka Onyia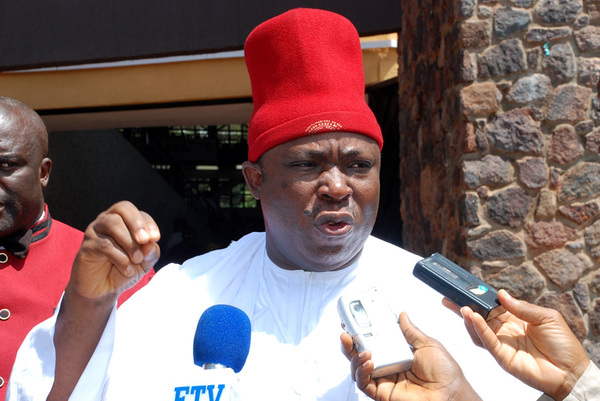 Following a lawsuit instituted by Ejike Uche, the deputy National Chairman of All Progressive Grand Alliance (APGA) last week against against Chief Victor Umeh's continued hold on the leadership of the party, the court having entertained the lawsuit ruled that Chief Victor Umeh was no longer the chairman of APGA – that his tenure had expired. 
The details of the suit remain sketchy. But a source close to Chief Ejike Uche indicated that by the virtue of the judgement of today, Ejike Uche becomes the Acting National Chairman of APGA.  According to the source, "We moved to return the party to the people .Yes , we have to stop the MUGABE-ism of Umeh and today, the Court has taken a bold step towards that and you will agree with me that party members across the world are very happy."
The candidates who had collected party tickets from the Victor Umeh led APGA appear unsettled over the new development. Unofficial sources within the APGA reveal that here is a fear of uncertainty over what may result from the court's decision. The National Secretary of the party is reported to be elated for the development.
Loading ...
Attempts to reach Umeh proved abortive.