…  
BY ABUCHI IFESINACHI, AWKA
The Directorate of State Security (DSS), has arrested a pastor of one of the new generation churches, an evangelist, two nurses and 13 others for child trafficking and kidnapping in Anambra state.
The suspects were paraded at the DSS state headquarters in Awka with their faces bound in shame.
Also, the three children taken away from their parents were rescued; they were three year old Chinonso Oriuwa, two year old Chidera Abiara and seven month old Chinasa Abiara.
The suspects were Chinuru Martins (a pastor) from Umuahia in Abia State, Solomon Loveday Nwadinobi from Umuahia and Chiko Chima Ogu from Obowu in Imo state, all males.
Others were females, Nnena Ogbonna Nwachukwu from Bende in Abia, Eunice Tochukwu Uwakwe (Obowu), Glory Nnennaya Okwara a nurse from Arochukwu, Felicia Ebeh (Mbaise), Esther Eleanya (Abiriba).
Also, Ifeoma Iwu (Obowu), Anurika Theophilus, Osisioma in Abia state, Adora Nwaneri, an evangelist from Orlu in Imo state, Loveth Nwankwo (Isiala Ngwa in Abia) and Comfort Charity Ononuju.
Parading the suspects yesterday, the Anambra State Director of (DSS), Mr. Alex Okeiyi, said there had been rampant cases of missing children in recent times.
He said many churches, and their pastors are involved in this kind of business, adding that the situation had become a source of worry to security and the society.
According to Okeiyi, "this is beyond child trafficking, it is pure kidnap and they will be handed over to the relevant authorities for further action"
He said a total of 17 persons including some members of the syndicate and buyers of the children were arrested.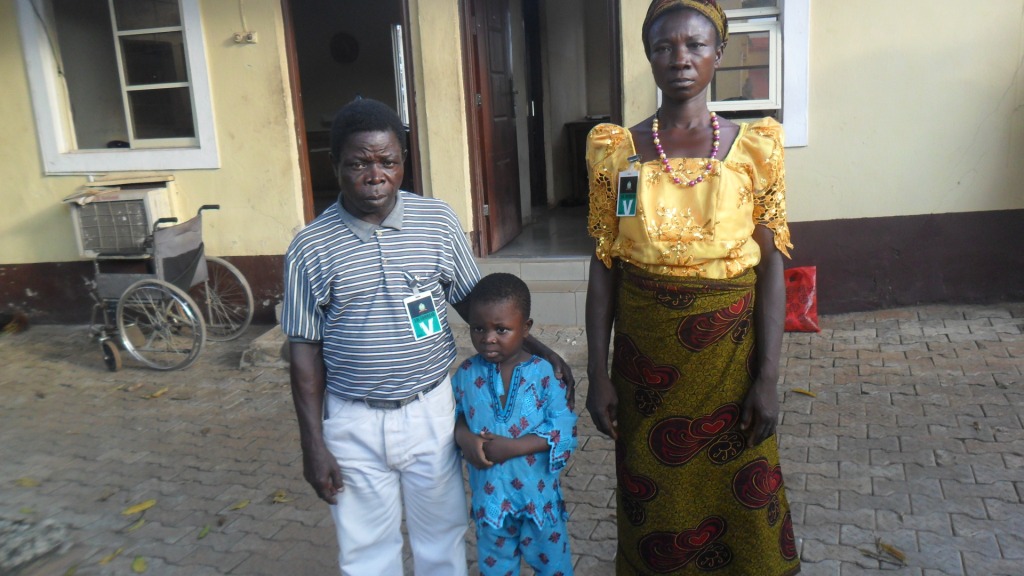 The assignment, according to Okeiyi was carried out by his command in collaboration with her Abia state counterpart and 144 Battalion of the Nigerian Army, Asa in Abia state.
Furthermore, DSS said Nnenna Nwachukwu who is a neighbor to the family of the two of the children was alleged to have masterminded the kidnap of Chidera and Chinasa Abiara from the mother Chinonso on September 2nd 2014 at Uli in Ihiala local government area of Anambra state.
It was equally, alleged that during the incident, their mother was injected with a substance by the suspects and tied her legs and hands that made her passed out.
"After that, the children were taken to the kingpin of the syndicate, in Umuahia, Abia State, Eunice Uwakwe and then to Aba where Chidera was sold to a nurse Felicia Ebeh at the rate of 300,000 naira"
"Ebeh in turn sold him to Enugu based Solomon Nwadinobi a trader, at the rate of 670,000 naira"
"On the other hand, in the same Aba, Chinasa was sold to a female buyer from Port Harcourt, Rivers State, at the rate of 650,000 naira out of which she paid 550,000 on the spot"
"Chinonso Oriuwa was kidnapped from St. Joseph's Catholic Church Amakama, Umuahia by the Uwakwe led syndicate on 26th October, 2014 and sold to another Aba based nurse Glory Okwara, who hitherto operated a spurious motherless babies home, Divine Mercy"
"The price was 470,000 naira and Okware in turn, sold him to Esther Eleanya at the rate of 600,000 naira"
Chiko Chima Ogu, a boyfriend to Eunice Uwakwe who often harbours the kidnapped children is usually paid commission, depending on the rates of purchase, while Anurika Theophilus conducts HIV tests on the babies brought to the motherless babies home" Okeiyi said