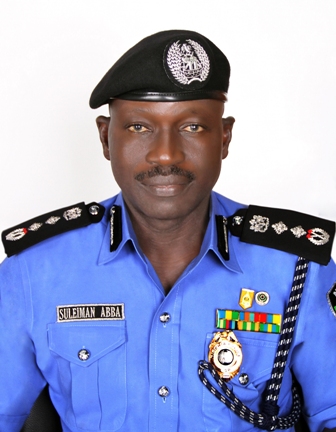 Enjoins Nigerians to Patronize NPF Health facilities
The Inspector-General of Police IGP Suleiman Abba CFR NPOM NPM mni, has reiterated the vision and determination of the Nigeria Police Force to upgrade maternity facilities in all Police hospitals across the country and make them available to members of the public.
He made the comment following the successful launch of the Federal Government National Operational Plan for the Elimination of Mother to Child Transmission (eMTCT) of HIV in Nigeria by President Goodluck Ebele Jonathan GCFR, Thursday, 13 November, 2014 at the International Conference Centre Abuja.
IGP Abba also pledged the Force will fully comply with the newly launched operational plan, while urging Nigerians to patronize Police hospitals nationwide for their health care needs.
Ag.CP EMMANUEL C. S. OJUKWU, psc
FORCE PUBLIC RELATIONS OFFICER,
FORCE HEADQUARTERS,
ABUJA.