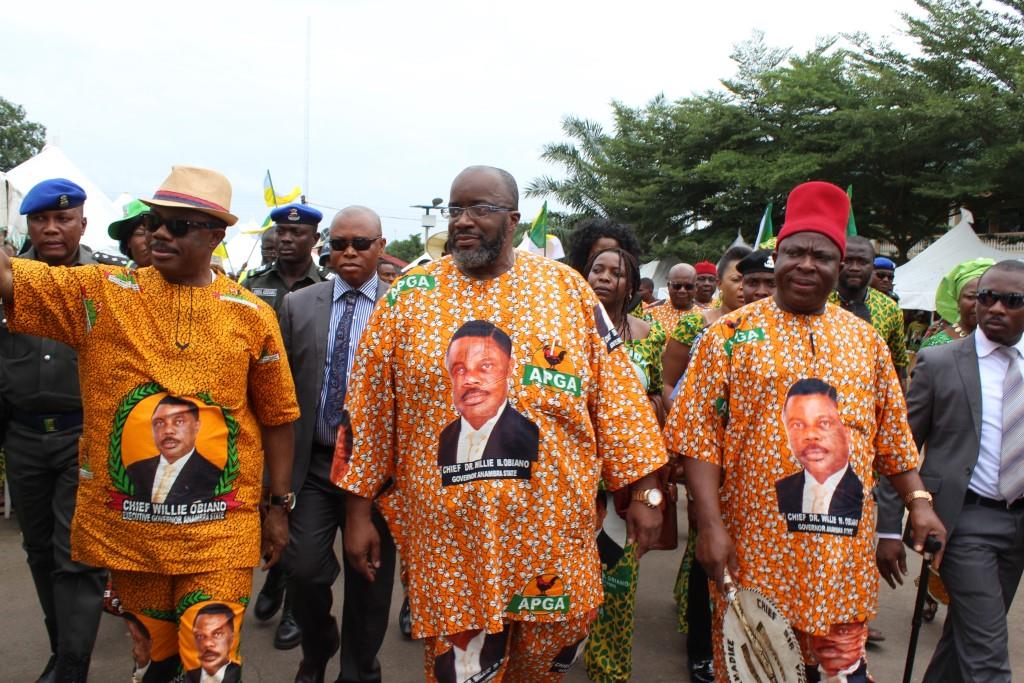 Advertisement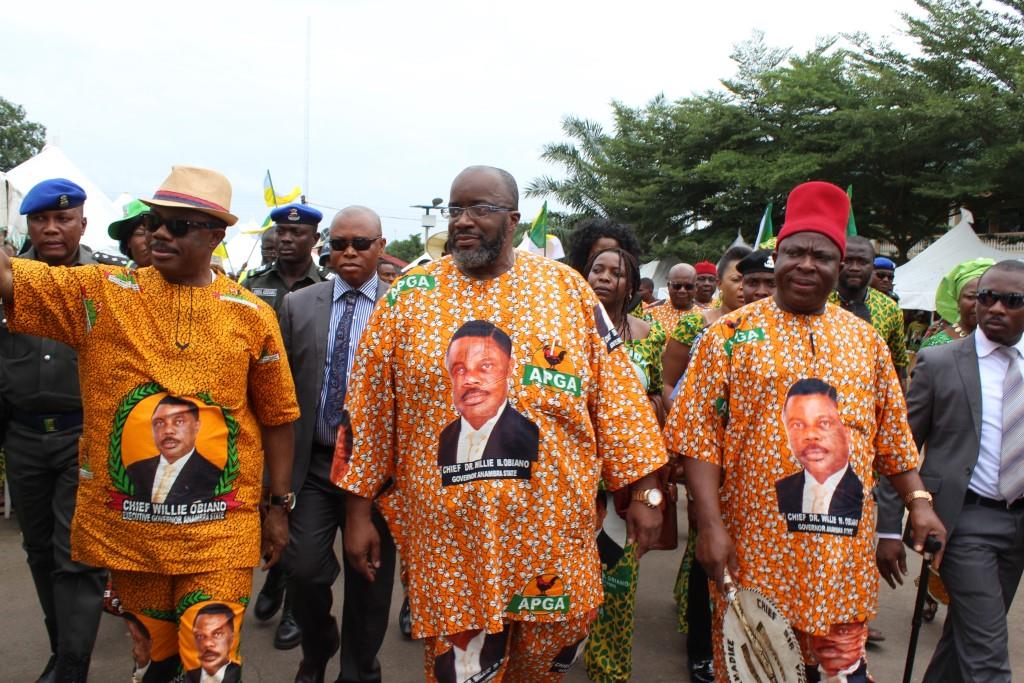 >
> Igbo leader and the Ogirisi of Igbo land Chief Rommy Ezeonwuka has thrown weight behind the appointment of Governor Willie Obiano of Anambra State as the leader and Chairman of Board of Trustees (BOT) of All Progressive Grand Alliance (APGA) to replace former Governor Peter Obi who decamped to People's Democracic Party (PDP) a while ago.
>
> Former Governor Obi resigned as APGA leader and BOT chairman and subsequently decamped to PDP leaving the position of leader and BOT of the party vacant. The National of APGA Chief Victor Umeh announced the Choice of Governor Obiano as the new leader and BOT chairman to the public last week.
>
> Speaking on the development Chief Ezeonwuka who is a member of APGA BOT described the choice of Governor Obiano as perfect as hitting the nail on head pointing out that the Anambra Governor has demonstrated the capacity, zeal and passion toward the growth and  welfare of the APGA since he came on board as the Governor of the light of the nation state.
Loading ...
>
> The Ogirisi Igbo noted that the concern towards the growth of the party as has shown by the Governor is a clear indication that he is interested in taking the party to the next level adding that the on going superlative performance of Obiano's administration in Anambra is what needed to advertise, market and sell APGA in the southeast and other parts of the country
>
> The Igbo leader promised the use his position as Ogirisi Igbo and member of the BOT of APGA to always rally support and protect the Governor hinting that he will unleash Ogrirsi powers on anybody or group that tries to work against the party and distract the new leader and BOT chairman from piloting the affairs of the party.
>
> While congratulating the Anambra Governor on the appointment the Ogirisi called on the people across the country to appreciate the on going transformation in Anambra courtesy of Obiano and support his new position in APGA by casting their votes for all candidates of APGA during the forthcoming general election in the country.