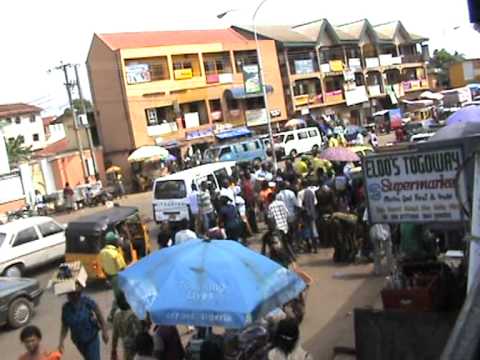 Continued from the first part, the second part highlights further thoughts and ideas on the critical development benchmarks for Willie Obiano.
Small, Medium And Large Farms Mechanization:
Maximising agricultural productivity can be achieved through a special programme of small, medium and large farms mechanization. This can be done through the procurement of machines and equipment by the government for lease to operators of organised small, medium or large farms. Special storage and processing facilities should be constructed for the processing and storage of farm products. The possibility of establishing a marketing board to serve as a stop-gap to buy goods from farmers should also be considered.
New Awka City: Capital Territory
Anambra deserves a befitting capital that captures the ambitions and aspirations of the people.  A modern capital city  in the 21st century should ideally include metro lines, tramways, industrial parks, strategic  service gates, central business districts, residential areas/modern housing estates, green areas or parks, schools, hospitals and other attributes of a well planned city. In the immediate short term, modern housing estates which can be aggressively developed in phases in partnership with the private sector under the "build and sell" scheme can deliver a modern city with a breathtaking skyline within 4-8 years. Priority should be given to high-rise apartments (about 50%) because of population density. This cost effective method will see the government spending very little as projects will almost completely be funded by private investors under the build and sell scheme once the government initiates and adequately incentivises the project.
The real estate industry is ordinarily one of the core areas of growth in every economy and a win-win strategy as houses in the complex will be duly advertised and sold at modest profits keying into the large Diaspora and local population desirous of owning homes in modern estates, while the initial capital could be immediately recycled to begin another phase of housing estates. Potential investors desirous of owning homes in the proposed estates could pay upwards of 10% deposit to secure their own homes even before construction begins. With this win-win method, a whole new modern city dotted with immaculate housing estates can be developed in phases with a construction induced growth taking root in the state.
Special Onitsha Regeneration Project:
Onitsha is in decline because there has been no significant investment in infrastructure over the years. A special Onitsha regeneration project should be undertaken to rebuild and modernise major areas of the city. A tolled city ring road or inner city road network that will be self financed through the tolls should be introduced. Green areas should be integrated parts of the city. A central business district (CBD) should be developed in Onitsha. New areas for modern residential estates should be established. The international market should be modernised and expanded. Major shopping malls such as Shoprite and others should in partnership with the private sector be established in Onitsha to boost upscale commerce. Special economic zones and self serviced Industrial parks should also be established   to consolidate the commercial and industrial base of the city.
Revenue Generation:  Introduction Of Development Levy And Diaspora Support Funds Or Bond
With the continuing fall in crude prices and the concomitant fall in federal allocations, it has become increasingly necessary to source other areas of income through a more aggressive internal revenue drive and the introduction of a development levy and Diaspora support fund. While the state government can intensify revenue collection possibly through privatisation, it should also introduce property taxes to be known as development levy which would apply a modest annual tax to different categories of properties. A Diaspora development support fund whereby all interested persons within Nigeria and from the Diaspora can donate to fund outlined specific projects should also be created. An investment Diaspora bond could be created as an added initiative that attracts a pool of investment funds/bonds that would be utilised for commercially viable projects with financial returns for investors. These strategies amongst others would create a sustainable revenue pool for the state government and provide revenue for fast-tracked development.
Street Lighting:
Street lighting might seem unimportant but it is a significant facelift and one of the few parameters with which a functional government can be judged. Lighting up all the towns and cities in the state can be done urgently by partnering with a reputable firm or firms that is charged with responsibility to install and maintain streetlights in towns and cities across the state. Solar energy has provided a shortcut to street lighting which the governor can harness.  It is important that ongoing maintenance be part and parcel of any arrangement for street lighting to ensure that the street lights are kept functional through servicing and maintenance.
–
To be continued!
Lawrence Chinedu Nwobu
Email: lawrencenwobu@gmail.com