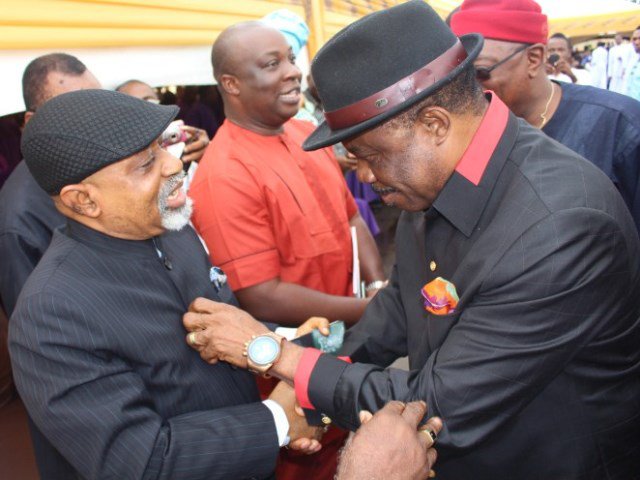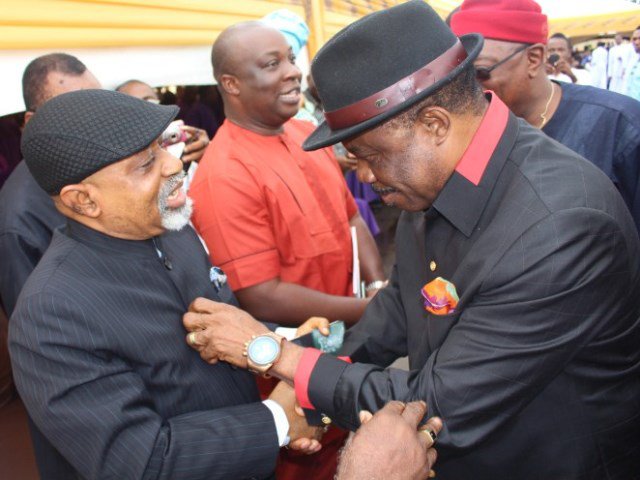 BY ABUCHI IFESINACHI, AWKA
Justice Isah Gafai of the Federal High, Awka has fixed judgment without date a suit seeking to disqualify and nullify Gov. Willie Obiano's election over alleged submission of false voter's card.
Mr Jezie Ekejiuba, a Human Rights lawyer filed the suit which came up for adoption of written addresses by parties at the court in Awka
on Thursday
.
Ekejiuba argued during the court's sitting that Obiano had allegedly submitted false voter's card in his Form CF 001 sworn affidavit.
He contended that the Supreme Court judgment submitted by counsel to Obiano, Dr Onyechi Ikpeazu (SAN) in support of their defense was aimed at stalling the court's sitting.
"The law report has no relevance to the case and it is intended to delay the suit.
"Obiano voter's card with registration number 90F5 B12B 0129 6204 172
0129 6204 172 obtained in Lagos is valid in law but the voter's card with number 90F5 B15E 7D37 8200 332 is not recognised by law and is a product of illegality.
"My case is neither on double registration which is criminal nor on Constitutional disqualification but on false information.
"All the evidences submitted are out of contest especially as the case is a different one on falsification and not on forgery," he maintained.
Ekejiuba, who cited the case between Gani Fawemihin and NBA, said the suit was filed based on the provision of Section 31 sub-section one to six of the amended Electoral Act, 2010.
However Ikpeazu, who submitted a Certified True Copy of a Supreme Court judgment between Sen. Chris Ngige and Obiano on the issue of disqualification, urged the court to dismiss the suit.
"I have copies of judgment just delivered by the Supreme Court on the issue of Obiano's qualification to contest the governorship of Anambra on account of same facts and issues.
"It is a post-election prayer, more so, when the Court of Appeal and Supreme Court have endorsed the decision that Obiano was duly elected as governor.
"All the prayers ought to have been granted before the governorship election of Nov. 16, 2013 if obtainable," Ikpeazu argued.
Justice Gafai after listening to arguments adjourned the matter for judgment on a date to be communicated later.