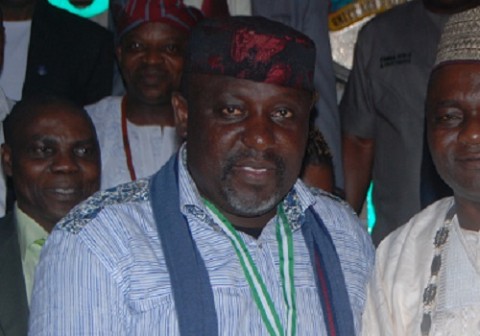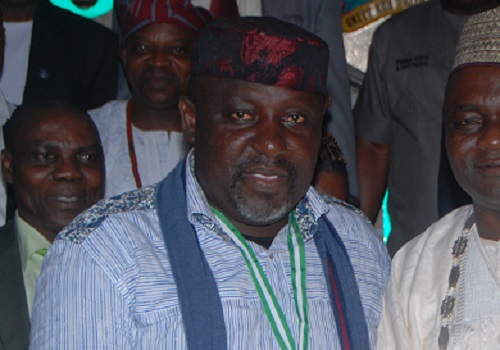 Following incessant reports and complaints against Roche Group of Companies, the Imo State House of Assembly has launched an investigation into the activities of the company in the last three years in the state.
This came after hundreds of the workers of Imo Palm Plantation (Adapalm) besieged the state government house as well as the assembly complex in Owerri in protest against 21 months salary arrears and the inhuman treatment meted to them by Roche, which leads the management of the company.
Roche is a company brought in the state by Governor Rochas Okorocha immediately after he became the governor of the state in 2011 with the company becoming a dominant contractor handling several meaningful projects in the state as well as the government leasing the multi-million naira Adapalm Oil Mill to the company for 20 years at an amount said to be N3.2billion.
But in a call by the member representing Isiala Mbano State constituency, Simeon Iwunze, the Assembly unanimously authorized a four-man committee led by member for Ikeduru, Samuel Anyanwu to investigate the activities of the company for which the legislature had received several reports while some members of the assembly had been insulted as a result of the company's actions and inactions.
Iwunze had recalled how the protesting workers of Adapalm booed the member for Ohaji Egbema, Luke Chukwu, during their protest in the assembly complex, describing the act by the protesting workers as an insult to all the members of the legislature.
During the protest that extended to the state government house, the protesting workers alleged that they were owed 21 months salary arrears.
They accused the Okorocha –led government of intentionally harming the staff with the handing over of the company to Roche.
The workers carried placards with inscriptions: "where is N3.2 billion from Roche?", "we need our 21 months arrears in Adapalm", "Owelle, are we not Imolites", "Okorocha is owing us, pay us our severance packages in Adapalm",etc.
Speaking with journalists, the spokesman of the protesting workers, Rowlands Akpata, accused the governor and Roche group of refusing to pay the workers who had laboured for two years.
He said that government and Roche were owing the staff three months arrears of salaries, 21 months arrears and severance and other benefits.
He called on the governor to hasten to pay them before they would all die of hunger.