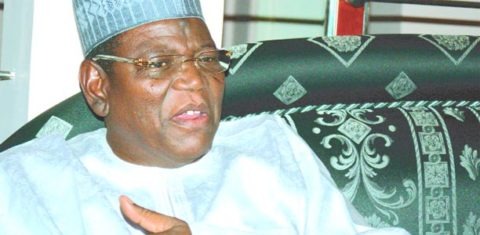 By Umar Faruq Usman,Dutse
The Operatives of the Nigeria Civil Defense Corps [NSCDC] Jigawa state
Command has arrested a 34years old man Anas Haruna for
allegedly raping and defiling of ten and eleven years old girls
[names withheld] at walawa quarters of Hadejia City of the
The state Commandant of the Corps Dr. Muhammad Gidado revealed this to
news men in Dutse.
Dr. Gidado said that their heinous act was uncovered when one of the
girls showed some signs of ailment  and resisted the preliminary
treatment and finally was taken to Hadejia General Hospital where she
tested positive for HIV \AIDS.
He said preliminary investigations carried out by the
Corps indicates the act was not the first.
Three others who were involved were at large ,they include; Isa Wamo
32, Mla Nokia 34 and Mr. Crossy Guy 35years old respectively.
"Our investigation shows that one of the suspects hails from
Niger state – he ran back to his home state, while one of them ran to Lagos,
and the other one was hiding in a remote village of Zamfara state".
The commandant disclosed that the victims confessed that Anas and
cohorts were defiling them for the past two years.
.
He said the victims revealed that the suspects use to give
them money – the sum of N50 or N100 to lure them  to have anal
and virginal sex with them in an empty apartment .
Dr. Gidado said the arrested suspects are cooling their heels in the
cell as the issue is being investigated.