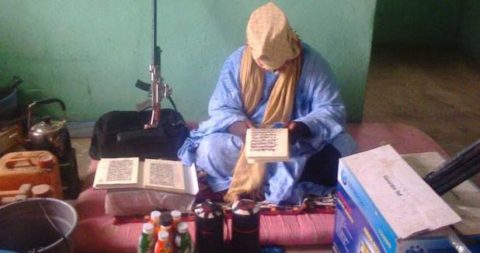 The Abuja Division of the Federal High Court, yesterday, refused to
okay secret trial of Dr. Mohammed Nazeef Yunus, a lecturer at the Kogi
State University accused of being the spiritual leader of a Boko Haram
cell situated at Igala land in Kogi State.
In a ruling yesterday, trial Justice Gabriel Kolawole, said it would
not be in the interest of justice to bar members of the public from
witnessing the trial of the accused person, though he gave FG the nod
to mask its witnesses with a view to protecting their identity.
Meanwhile, the court yesterday fixed accelerated hearing on the charge
against the accused lecturer to May 6 and 7.
Yunus is facing trial alongside two other alleged members of the Boko
Haram sect, Alhaji Salami Abdullahi and Umar Musa.
The accused persons who were formally in the custody of the
Directorate of State Service, DSS, since October 30, 2013, were on
February 3, transferred to Kuje Prison, Abuja, on the order of the
trial high court.
Government had alleged in an eight court charge before the court that
the trio, within the months of May and October, 2013, at Ayangba in
Kogi state, engaged in an act in furtherance of acts of terrorism by
not only acquiring weapons, but also recruiting new members for the
Boko Haram Islamic sect.
According to the charge, some of the weapons recovered from the
accused persons included 2 AK-47 Rifles, 2 Magazines and 60 rounds of
live ammunition.
By belonging and supporting the illegal activities of a proscribed
organization, the government, said the action of the accused persons
ran contrary to sections 4, 10, 12, 16(1) (4), 17 and 18 of the
Terrorism Prevention Act, 2013, as amended.
The accused persons had since pleaded not guilty to the charge.