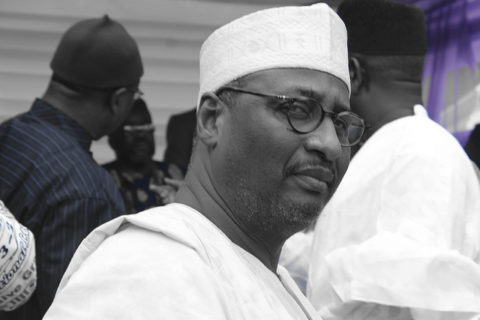 The national Chairman of the Peoples Democratic Party (PDP), Alhaji
Adamu Mu'azu on Saturday  made passionate plead to the former five PDP
governors now in All Progressive Congress to come back to the ruling
party.
247ureports.com weekend major event gathered that Alhaji Adamu Muazu
made the appeal during the north central solidarity and unity rally of
the ruling party in Minna, the Niger State capital.
Pleading to the former governors, the PDP chairman said, "We are
willing to welcome them back home and I can assure them that they will
be treated equally. Please come back home".
Mu'azu also directed the Chairman of Northern States Governors Forum
and Niger State governor, Dr. Mu'azu Babangida Aliyu to ensure that
all the five governors that defected to the opposition party return
back to the ruling party.
According to the Chairman, "if the Niger state governor as the leader
of the G7 and Jigawa State governor can remain in the party, I call on
Gov. Aliyu to ensure the return of the other five PDP governors who
went to APC.
"Gov. Aliyu saw the light at the end of the tunnel and stayed, your
job has not finished, go back and make sure your people (G5) see the
light and get them to come back home to PDP," Mu'azu directed.
He said the party is better re-positioned to meet the yearning of the
electorates and commended them for voting the party to power since
1999 and promised that the country should expect more goodies from.
President Goodluck Jonathan in his address  described the ruling
Peoples Democratic Party (PDP) as the only stable and democratic
political party in the continent of Africa.
Jonathan said that the party since inception has remained constant and
focused in the delivery of its mandate to the people of the country.
He said that the consistency of the party has made it the popular not
only in the country but beyond the chores of the country and the
continent.
According to the President, "Since inception PDP has remained the
same. We have not changed our name, we have not changed our slogan, we
have not changed our logo, we have not changed our colour. We have
remained stable. In fact we are the most stable and democratic party
in Nigeria and in Africa".
Though Jonathan and Niger State governor claimed that the rally was
not to campaign for 2015, virtually all the speakers at the rally took
turn to assure the President of their support for his re-election bid.
247ureports.com weekend major event reports that the Party Chieftains
from north central led by the Senate President, David Mark and the
party's national vice chairman, Yusuf Ayetogun assured the President
of victory at the polls come 2015.