ORLANDO, USA (sentinel.ht) — On Monday, the Orange County Sheriff's Office said it believed it had found Carline Brumaire Jean and her car in a pond at the Royal Pacific Hotel in Orlando, Florida. Jean had been missing since leaving work on February 9.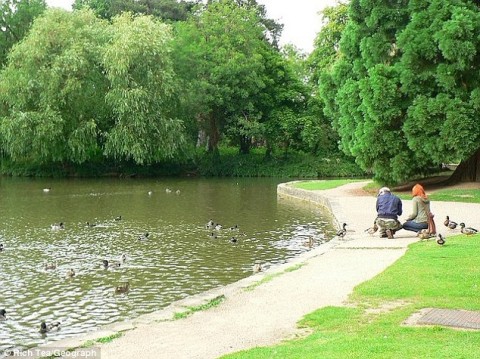 Earlier Monday, a security guard at the hotel noticed displaced bushes in a parking lot behind the hotel, which borders a retention pond, said spokesman Jeff Williamson of the Orange County Sheriff's Office. When the security guard investigated further, he noticed a Toyota hubcap floating on top of the water, deputies said.
The Sheriff's Office Marine Unit and dive team pulled the car to the surface Monday afternoon.
Deputies found a body inside that they believe is Jean, but a medical examiner's report will be the final determination, the Sheriff's Office said.
Jean's husband said she had only been driving for three or four days, and it was only the third time she had driven alone since moving to the area from Haiti last year.
Since the hotel is in the city of Orlando, the Orlando Police Department will handle the investigation.
Investigators said the accident appears to be a single vehicle traffic fatality and said that there were no obvious signs of foul play.
Read more: http://www.sentinel.ht/news/articles/community/5471-body-believed-to-be-missing-mom-found-inside-car-in-pond#ixzz2v1Z9S9Xu