Loading ...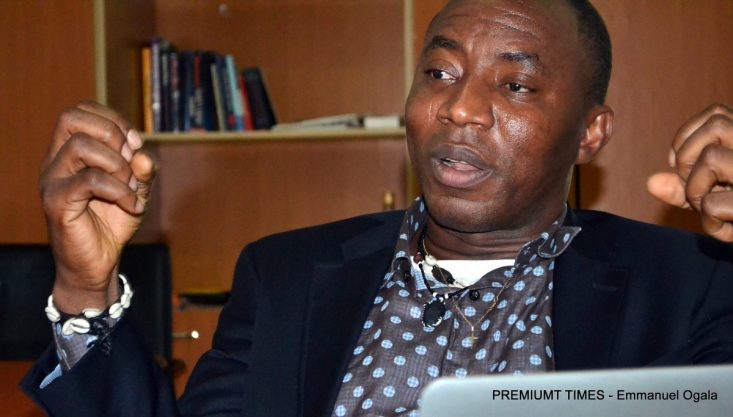 My attention has been drawn to a recent post on the Facebook page of the presidential candidate of the African Action Congress, Mr Omoyele Sowore. Mr Sowore recounted his visit to a local church in Lagos where he urged members to vote out  "godless leaders" who misruled the country, plunging it into suffering and poverty.  The post states:
PHOTO NEWS: Today I visited the Jesus General Assembly Church in Oworonshoki, Lagos where I spoke on the need for the Church to do the godly thing by Nigerians which is voting out godless leaders who have over the years plunged our dear nation into immense suffering and peneury(sic). Thank you so much Pastor Adeleke Samuel for receiving us in the most warm manner. Shortly after, we proceeded to the local community alongside #TakeItBack members in the area and we delivered a message of hope to Oworonshoki. #TakeItBack #SoworeRufai2019 #TheAlternative
It is important to note that to be godless means to be non-theistic, that is to be atheistic, agnostic, or non religious. In addition, godless people are moral, kind, and compassionate persons.  Unfortunately, Mr Sowore has, in this post, unwittingly reinforced the prejudice and stereotype that associates godlessness or atheism with corruption, immorality, wickedness and evil.
Mr Sowore may regard this observation as inconsequential because as they say: "words do not matter". But in this case they do, especially when speaking in a church or to a religious or theistic audience. Such expressions put atheists in bad light, perpetuating the misconception that has been used to demonize the atheistic constituency in the country. Such an utterance legitimizes the erroneous notion that 'godless' people are evil and cannot lead or manage the affairs of the country with integrity.
For record purposes, the leaders that Sowore alludes in the post – who have looted the economy and misgoverned the country- are not godless or atheistic persons. They are theists, mainly Christian and Muslim religious individuals. So their misrule and lack of integrity should be linked to their debauched theism, godliness and religiosity not to godlessness, atheism or irreligion.