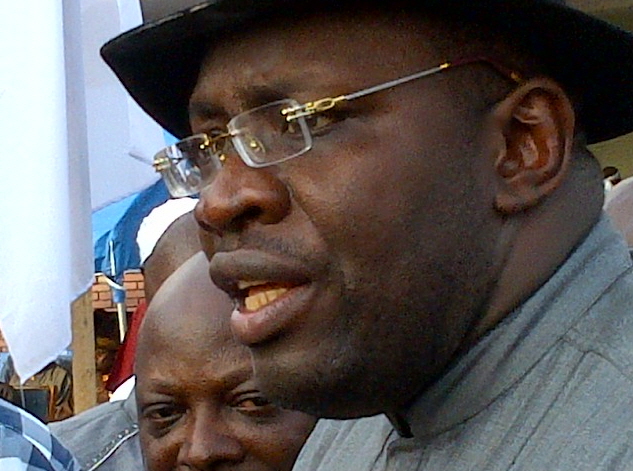 The Peoples Democratic appears to be leading in the Bayelsa State governorship election from the results declared by the Independent National Electoral Commission in the following LGAs: Ogbia, Sagbama, the governor's LGA, Kolukoma Opokuma LGA, where Timi Alaibe and Dudafa hails from. The Deputy governor hails from Nembe LGA.
Yenagoa LGA.
PDP has won Adagbabiri
PDP 396
APC 142
While in  Sagbama Ward 10 Pu007. Apc 47, Pdm 0. Pdp 118. Sagbama Ward 10, Pu 005, Apc 53, Pdm 0, Pdp 126. PDM candidate,  Siasia, alleges irregularities.
More unit results;
Nembe Ward 2, Pdp 48, Apc 14.
Results from Kaiama unit 4 Ward 5. APC 49 PDP  57. Invalid 5.
Unit 1 Apc 51 PDP 93. Unit 2. Apc 32 PDP 71. Unit 5 PDP 75.Apc 59.
Meanwhile, a policeman was reported killed in Famgbe, a remote suburb in Yenagoa. He was said to have been matchetted to death by a renowned political thug, Osom Blankson.
According to eye witness report, the refusal of the police man to upturn the result of the election in the area where PDP won by a wide margin in favour of the APC resulted in the attack of the policeman who suffered severed machete cuts and later bled to death.
Already most communities are in celebratory mood as results are been declared.
Two of Heineken Lokpobiri's younger brothers dressed in military uniforms allegedly led political thugs to attack Hon. Chief TK Okorotie in his residence at Okorotie Gbene where Pulling unit 3 is located.
Senator Lokpobiri was said to have entered the community around 5. am
on Saturday
morning with the intention of carrying out his proclamation during his last visit to Ekeremor community where he had promised to eliminate anybody that will go against his will.
The attack on Chief Okorotie, started immediately Lokpobiri arrieved the community where he delegated his two younger brothers to carry out the act.
When they got to the compound they, demanded for Chief Okorotie's presence and in his absence his security men where beaten to pulp by the thugs dressed in military uniforms and destroyed alot of properties.
They also shot at his son Chief Ambassador Ebikibina Okorotie but by divine intervention he was only scratched by a stray bullet on his forehead.
He however said normalcy has returned to the pulling unit and the people.
According to him, PDP supporters were scared because Heneiken Lokpobiri threatened to come back knowing fully well that the unit is a PDP stronghold.
PDP is said to be leading in almost all the pulling units.