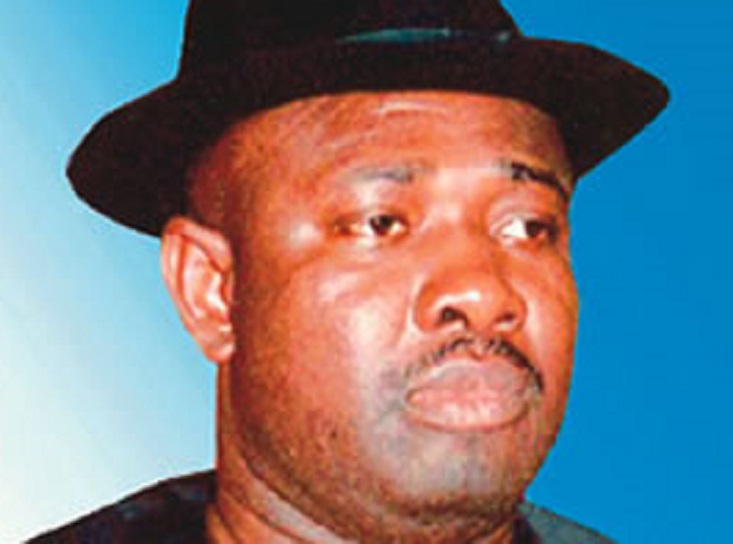 By Ogah Simeon, Abuja
Amidst the fireworks that have characterised the ministerial nomination of Senator Heineken Lokpobiri, commendations have also began flowing in his favour as Civil Rights Activist yesterday in yenagoa endorsed his nomination.
The commendation is coming from a group of Non-Governmental Organisations under the auspices of Joint Action Coalition of Civil Society Groups in Nigeria (JACSGN) who have lent their voice in defense of the senator against protests from groups they claim have been sponsored to soil Sen. Lokpobiri's image.
The group in a press release signed by its Coordinator, Comr. Isaac Ikpa in Abuja, described the protest by groups and denigrading comments against the nomination as "spurious and malicious aimed at putting down the persona of an illustrious and well meaning Bayelsan".
While also accusing some leaders of the All Progressives Congress( APC ) for their recent comments,  accused the state chairman of the party,  Chief Tiwei Orunnimighe, and Timi Frank who according to them are known for  crash war against corruption and have most recently become liabilities to themselves.
According the coalition, the nomination of Lokpobiri was well concieved, saying it would better not just the state but the fortune of the party in the state.
"Senator Lokpobiri is an open minded individual known for carrying his constituents along and should therefore be seen as a rallying point for Bayelsans in the forth coming governorship election where the All Progressives Congress is expected to stamp it's Change Agenda on the minds of the people. He therefore urged the gladiators to close ranks and work together for the overall interest of Nigerians who voted en mass for President Muhammadu Buhari at the poll.
"To say the nominee has nothing to bring on board is a clear demonstration of the refusal of the duo of to ever see anything good in any other Nigerian and their disappointment that President Buhari didn't consider them worthy for the same position. It is therefore laughable that these political holigans will descend so low as to soil the name of a distinguished Senator like Heineken Lokpobiri just to score cheap political goals". It read in part.
72 total views, no views today