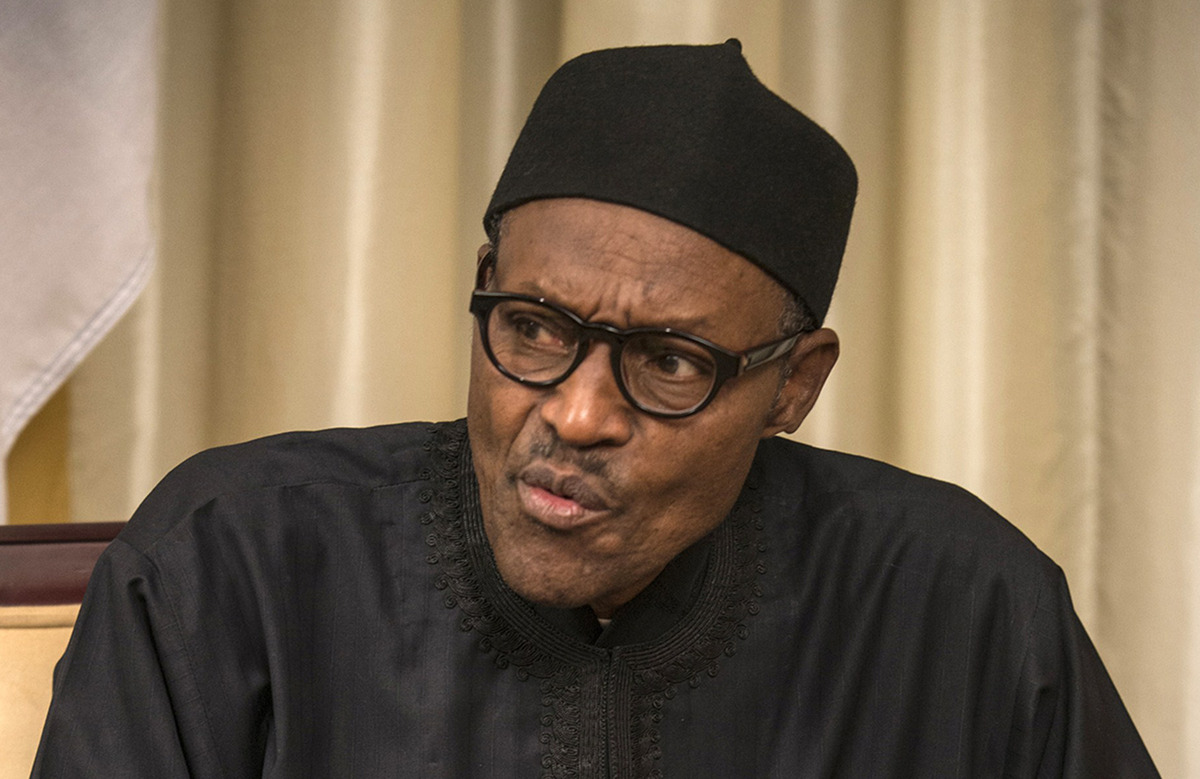 This viewpoint is a rejoinder to   the article entitled "Anwuka's  ministerial  nomination"   which  appeared  on page 14 of the new Telegraph  newspaper  edition  of (today)  Tuesday, October 20, 2015. In  that   article  which  intention  is to   stop the senate from giving   Professor Anwuka  a nod   for  ministerial   appointment,  the  writer  said among  other  things  that :"Professor Anthony Chigozie   Anwuka  is  no doubt academically sound, having risen to the apogee of his profession as a  university  teacher and  making a  mark as a  vice chancellor of Imo State university Owerri having lectured  in  the school for  several  years, stretching to its earlier  location at Uturu." Furthermore,  he went  on to say:"…However. If we are talking about honesty in service, transparency and even political propriety, then the Nigerian Senate must be stopped from confirming Professor Anwuka as a Minister. However, it may be important to remind the senators of the Federal Republic  and  President  Muhammadu Buhari that if what a   Government gazetted White Paper  on Imo State university, Owerri  contains about Professor Anwukah is to be taken seriously, then he is not supposed  to come close to any public  office  in his lifetime, talk less of making the hallowed cabinet of President Muhammadu Buhari, who is said to be keen on getting angels as ministers."
There  are  series  of similar  reports   against Professor   Anwuka  in the  new media: face book,  email, short messaging  service(sms)  and related  platforms. It appears there is a group that is bent on denying Anwuka the benefit of a ministerial job. Aside the NO 1   reason  of  the indictment  in the  IMSU White Paper Report, other reasons  given  for   opposing  Anwuka's  ministerial  nomination include:
(2)Professor Anwuka  hails  from Orlu zone- the same zone with  the Governor  Okorocha. In their opinion, this  coincidence  of  belonging to the same Imo  West senatorial  zone(Orlu zone)  with Governor Okorocha  has  disqualified  Professor Anwuka or any Orlu  person  from  holding any  ministerial   or federal appointment as long  as Owelle Okorocha  is governor.
(3)Professor Anthony Anwuka is an inlaw to Governor Okorocha. I want to address the above points one on one:
(1)Indictment  re- IMSU  Visitation  Report: While it  may  be true that  Professor Anwuka and  several  others  were indicted   in that  report, I  make  haste to state  that  I am in possession  of  a memo  from the  Imo State Government  in which  the  Vice Chancellor  of Imo State University(IMSU) was  directed  "to  recall all  the affected staff immediately on the proviso that:
(a) The White Paper that suspended their services to the university did not follow the due process as detailed in the university law;
(b)That all the staff to be recalled must present evidence of the withdrawal of the court action against the university;
(c)When the new Council is constituted, the management should present the matter to Council to take the needed and appropriate action in line with the university law.
Government is mindful that all staff matters must first come under the purview of a properly constituted Council and Government need not and should not usurp the responsibilities of Council." This memo was dated 2nd December, 2011 ref SGI/S.0928/11/X.
It  is my opinion  that with this waiver from the  government, it is unfair to  state  that  Professor Anwuka  stands  disqualified to" come  close to any public office in his lifetime, talk less of making the hallowed  cabinet of President Muhammadu Buhari…" This appears  to be  an overstatement.
I am also aware  that a High Court Judge  once described indictment as mere accusation for which a person cannot  be deprived  of  his  inalienable rights to  participate in  the rights and  obligations  in the society. I can vividly recall the case of Governor Theodore Orji VS Onyema Ugochukwu in the Governorship petition  of 2007  where Chief Theodore Orji was said to have been  indicted   of wrong doings  and  therefore  could  not  be  governor of Abia State. In  the trial proper, the Honourable Judge of the   Tribunal   said  something to the effect that  only a  court of competent  jurisdiction has the powers to  state  that a person  is  corrupt  and therefore  cannot hold any political  office. It was at this point that  the Judge  said that "indictment is  mere accusation until  one is  prosecuted in  the  court  to  face  the  consequences." There are several decided cases to affirm this   position. In the case of Professor Anwuka, the same government that set up the Visitation Panel also set aside the   recommendations of the White Paper. Since I am not a lawyer, I may not be in a position to make a statement of finality on this issue. However, as a media professional, my personal grouse against anybody should not be carried to a level of absurdity. Above all, Journalism thrives on the age-old maxim:" facts are sacred, comments free."
(2) Professor Anwuka hails from Orlu zone- the same zone with the Governor Okorocha. This reason is very hollow and watery. What matters is  what the Constitution says on any issue and not what moral   or ethical standards   say. It is nebulous and laughable to   say that one should be disqualified from holding public office on the grounds that one's father is holding a top political office in the land. Forget a mere distant relationship of an in-law. We must draw a distinction between moral justice and legal justice. Perhaps, I may draw attention to what happened in the United States   during the   tenure of the former United States President, President John Fitzgerald Kennedy(JFK). The Attorney-General of the United States at the time, Robert F. Kennedy, was the younger brother to President J.F Kennedy. So, while J.F Kennedy was the President of the United States, the Attorney –General of U.S. was his younger brother. He  later  became a senator. The United  States  citizens  did  not  kick against that, even  though theirs is a  model of democracy .How about that?
How Chief Ikedi Ohakim Killed Zoning: There is a  need to draw attention to the  fact  that it was the then governor ,Chief Ikedi Ohakim, who killed  and sang the  nunc dimitis (a.k.a R.I.P) of zoning in Imo State. While delivering  his inaugural  speech to  Imo People  on  the  4th June, 2007,Governor Ikedi Ohakim said:"Zones and zoning will  disappear except as a means of electing senators to office and achieving a geographic  spread  in both the things we do and the things we  share. Preoccupation with where people come from is a disease that afflicts little minds. Henceforth, we will see Imo State as one people with a common destiny- ((Statesman newspaper edition of Thursday, June 7th, 2007:13). Under Governor Ohakim's  rule, Orlu zone  was used as a  human guinea pig to  actualize this death  of  zoning as encapsulated  in his  aforementioned  inaugural address. It was  under his watch that  Okigwe zone  produced  a  minister  of the  federal  republic  and a  state  governor simultaneously, even  when  Orlu  zone  did  not  have  anything. In  the  tenure of Chief Ikedi Ohakim(May 29th, 2007-May 29th,2011,there was  a  period  when  Orlu zone  did  not  have  Federal Minister, governor or  Deputy Governor. While DR. Ikedi Ohakim from Imo North(a.k.a Okigwe zone)  was  the   governor, DR. Ada Okwuonu from Owerri zone  was  Deputy Governor  while  the  Federal  Minister for Imo State,  Engineer  Charles  Ugwu, was  from Okigwe  zone(Ohakim's zone).He was  Minister  of Commerce. As if this was not enough, ChiefChuka Odom from Ikeduru  was  also   Minister  for Housing  or  so. Orlu zone was left with nothing; yet they (NDI ORLU zone) did not complain. After about two years or so, there was a  cabinet  reshuffle  by the  President  in which  Engineer  Charles Ugwu  was  dropped. It was at this point, that   DR. Achike Udenwa was appointed Federal Minister of Commerce. This was after a heated debate  on why Chief Achike Udenwa should not  be confirmed  for the job. However, he used his contacts and humility to overwhelm his assailants.
Shortly after DR. Achike Udenwa's   appointment as Minister, the then Governor, Chief Ikedi  Ohakim,  who  hails from Okigwe zone  led a  100 –man delegation  to  ASO ROCK  to  demand that  DR. Achike Udenwa  be  sacked as federal minister. The President heeded their demand and Chief Achike Udenwa was sacked while Captain Emmanuel Iheanacho was   appointed Minister. Captain Iheanacho hails from Owerri North Local Government Area in Owerri zone. Once  again,  Orlu  zone  was  shut out as the  governor, the deputy governor  and  Federal Minister  were  all  from Owerri  and  Okigwe  zones. In spite of this barefaced dichotomy against the Orlu zone, ORLU ZONE accepted their fate with philosophical calmness and equanimity. The other zones said that Orlu zone did not have a fit and qualified person to be Minister. In fact, one Law Firm of Barrister Emeka Akabogu issued a press release to insist that the ministerial slot should go to Owerri zone. It did  not  matter  that  Okigwe  already  had  the  governorship  while Owerri  zone  had  the  Deputy Governorship. Please read ThisDay newspaper of December 3rd, 2009:75. It is this  sort of shenanigans that  culminated  in the  voting pattern of the  electorate in the 2011 governorship poll. A cross section of the electorate did not like the way the then government treated Chief Achike Udenwa with contempt and disdain. They reflected this anger in their voting pattern. This voting pattern  would  have  culminated in  the   victory of  the PDP  in  the  2015  governorship poll  but for the  fact that  the  people of Owerri  zone  were  not willing to produce  governor. They sabotaged their son who was ahead in the poll and preferred to maintain the status quo. It  is a  shame  that a people  who  sabotaged the  governorship  agenda  of  their  son in the 2015  poll are  desperately   doing everything to produce a  mere  noise maker(Minister) in Buhari's  cabinet. It's a case of penny wise, pound foolish. The full  story  of  how  Owerri zone   and  top members of  a political  party in Imo State sabotaged  their   own  governorship  agenda in the  last poll will be elaborated after the   Supreme Court judgment in the Governorship election petition suit. The last has not been heard on the poll and one should talk with caution and restraint.
I wish to state  that  I do  not   benefit  in any way  from  whatever   happens  to Professor  Anwuka's  ministerial  bid. As a person from Orlu zone, I have my own grouse against both governor Okorocha and   Professor Anwuka. But at a time when  others  are looking at issues  from only the  political  binoculars,  it is  our task as  media  professionals  to   show the  mirror  so  that  posterity  and  political  hagiographers  are  not  hoodwinked. Journalism is history in a hurry. Although this analysis  may  be a mere academic exercise,  there was a need  to   draw attention  to  a  similar  period  in  the  past which  makes  the   agitations  of  today a de javu. On a serious note, the  strident  protests  and  agitations  against Professor  Anwuka's   nomination  is a  food for thought  to  both  the  state  governor  and  Professor  Anwuka. Why has Owelle Okorocha who  became  governor on the  crest  of people power  and  popularity  in 2011  become  so  unpopular  to the  extent  that  his  every  move  is  stigmatized  and  condemned  by  the  electorate? Yes, in the U.S.A, Robert Kennedy was Attorney General of the U.S while his elder brother, JFK, was President. But have  we  developed  to  that  level  of  sophistication  in  our  own  political  milieu  in Imo state  or  Nigeria? One would  have expected Governor Okorocha  who  was  once a  member  of the Federal Character Commission  to reflect  federal  character  in  his  political  appointments. But, it  rankles  that there is a  consensus  that  Governor  Okorocha  is  running a  government  of  the  so-called  FAMILITOCRACY   in Imo State.
It is pertinent  to  state  that  when the name  of the Board Room Czar and super  technocrat , Festus  Odimegwu,  was  mentioned  for  the  ministerial  slot, there was a tumultuous applause  in  the    nooks and crannies  of the three  senatorial  zones. From the  bucolic  countryside in the  far-flung hamlets  in Imo State, there  was  dancing and  celebration  of  Festus Odimegwu even when it was  mere  rumour that  he  was  in  the list. But all that  changed ,the  moment  the name of Professor  Anthony Anwuka   was  mentioned- there was  panic and pandemonium as  people  swore that the  agenda  would  never succeed. Professor Anwuka who served as  Secretary to Imo State Government   in Governor Okorocha's  first tenure  is an in-law to Governor Okorocha. In this second tenure, he has been nominated for Minister by Governor Okorocha. As  for  me, I do  not give a damn about whether Professor  Anwuka   becomes  minister  or not  because , in the  first  place,  Buhari  has  already   said that  the  ministers  are  mere  noise makers. It was Governor Okorocha who introduced the philosophy of OHASHIERISM in Imo State. According to  him the  concept  means that  if an individual  cooks(SHIE)  for  the  public(oha),  they(the oha) will  consume  all  the  food  and ask for  more  but if  the  public  cooks for an individual, such an individual is  in a  very  big  trouble. It is  my opinion  that  since  Governor Okorocha  has  not  breached  any  constitution  by  practicing  the so-called Familitocracy, why  can't we  turn a  blind eye  to  whatever  he  does  with  his party man, President  Buhari,  and  see  how  he  can  overwhelm  the  OHA  in this  season of OHASIERISM , angst and  anomie. Since  his traducers  say that  Professor Anwuka  is  eminently  qualified  for  the job of  minister, why  not  allow  him and turn a  page  to  more serious  issues. I  thought  that  after  sidelining Ndigbo  in  his  first  set  of  political  appointments, there was  a  need for Ndigbo  to    turn  a  blind eye  to whatever   Buhari  and  Governor  Okorocha  are  doing with  their  mandate, after all, this moment shall pass. Of what  relevance is a  federal  minister  in a  country  where  out of  about  40 political  appointments, the South East was  not  considered  for  one  slot. Furthermore, the President, Vice President,  President of senate, Speaker  of the House  of Representatives(HoR),all Heads of the military-Service Chiefs-,Chairman, Independent  National  Electoral Commission(INEC),Customs Service, Immigration, Prisons, Chief Justice of the federation, President of the  Court of Appeal, Directorate of Security Services(DSS), Inspector General of Police(IGP)  are all  from  outside Igbo land, it is  an embarrassment to  me  that  my people  should  allow a  meaningless  and useless  position  of   who becomes a  Buhari noise  maker(minister)  to  tear them to  shreds. It is  my advice  that  we  should  exhibit  caution  and  moderation at a time  like this. I want  to  emphasize that  the Igbo  man  is a eagle in a  brood of  fowls  and  vultures. Eagles don't flock. In  the  fullness  of time,  we   must  take  our  deserved  position  in  the scheme  of things. Consequent upon the points  listed above, the  office  of  a   federal  minister  is  not worth  fighting  for. It  should  be  left  for  Governor  Okorocha  to   deal  with  in  the  way he deems  fit. The ministerial  office, by my reckoning, is of nuisance  value  to  the  Igbo .
John Mgbe
johnmgbe@yahoo.com
65 total views, no views today